It wasn't a big mistake but was made big in a knee jerk reaction to Pakistan's lacklustre performances in the World Cup.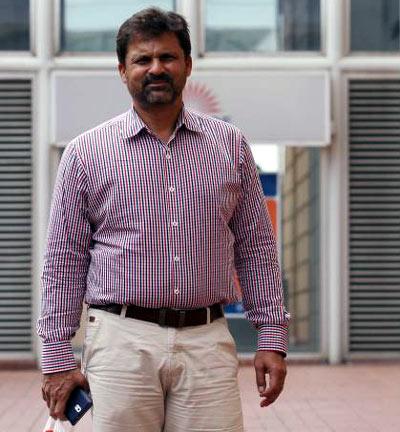 Visiting a casino is a personal matter but Pakistan's former captain and chief selector Moin Khan landed in one of the most embarrassing situations. Just a day before the crucial match against the West Indies, Moin visited a casino with some of his friends from the United States, a reputed television anchor from Pakistan and some radio journalists from Australia -- all of them of Pakistani origin.
It was Moin's wife who insisted on the casino visit as she has been a gambling addict. The conservative society in Pakistan does not allow people to visit casinos as gambling is illegal in Islam. Moin did not realise the gravity of the matter as he is seen smiling while posing for photographs at the casino.
Another twist in the tale was that there were some undercover Pakistan intelligence officials who were sent to keep an eye on the players as the side has suffered badly because of spot-fixing and match-fixing in the past few years.
Moin's initial statement was not accepted by the Pakistan Cricket Board (PCB) as he parroted a lame excuse that he was in the casino to check if there was any player.
"It is not Moin's duty to check players as there is a security manager touring with the team and that is his job," said a team management member.
Finally on Tuesday PCB chairman Shaharyar Khan summoned Moin home to explain his position.
Before leaving for Pakistan, Moin issued a brief statement. "I had gone to a casino in Christchurch with friends and family to have dinner.
On hindsight, the choice of venue for dinner was indeed inappropriate, which has, and rightly so, offended Pakistan public as well as cricket fans.
"I have already explained my position to the PCB Chairman and have apologised to him. He has asked me to return home to further clarify my position in person, which I have readily accepted. Through this statement, I also apologise to the Pakistan public for my insensitivity in the choice of venue for dinner."
It is highly unlikely that Moin will keep his position as chief selector as Shaharyar Khan had already announced that there will be a new selection panel in place after the World Cup.
Former Pakistan paceman Sarfraz Nawaz has demanded strict action against Moin.
"PCB should take a strict action against Moin, something which could set an example for the future," demanded Nawaz.
"People should not accept his apology and boycott him socially as he has hurt the image of the country in the capacity of an official."
Image: Moin Khan
Photograph: Solaris Images