He might have gone unsold at the players' auction this year but retired Australian pacer Brett Lee has said he remains a huge fan of the Indian Premier League and the Twenty20 event could throw up the elusive fast-bowling talent that India desperately needs.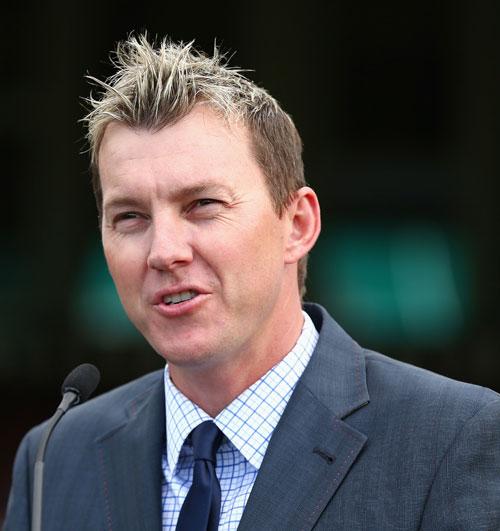 Lee, who kept his base price at Rs 2 crore, was among the most high-profile players who went unsold at the players' auction but that has not affected his admiration for the event.
"I am an immense fan of the IPL, it is improving cricket. Look, the West Indies discovered Curtly Ambrose while he was bowling in beach cricket so new talent can be found.
"That's where the IPL might can come in handy for the selectors. They can look at the bowlers who can bowl fast," Lee said at an event to launch travel packages for next year's World Cup slated in Australia and New Zealand.
The veteran, who played for Kolkata Knight Riders last season, was candid enough to admit that at 37, he did not see himself as a player for whom the franchisees would engage in a bidding war.
"I wanted to give it a crack and see how it goes but look, I am not getting any younger. At 37, I have had more comebacks than Rambo," he laughed when asked about his thoughts on going unsold. The affable pacer, however, made it clear that as a bowler he preferred ODIs over Twenty20.
"I still like 50-over cricket a lot. Twenty20 and IPL can be touch and go but in 50-over cricket, you can fight back. But T20 has improved batsmen," he said.
The Australian, who also unveiled the World Cup trophy, also spoke at length about the Indian team's chances at the mega-event. The pacer felt, it would not be easy for the Indians if they don't put together a decent pace attack.
"I think you have to look at the wicket you are playing at. Most teams which tour Australia want to have a strong pace attack. If India have good fast bowlers, they have a good chance of making the semifinals and finals," he said.
Image: Brett Lee
Photo: Getty Images