Pakistan's seasoned all-rounder Mohammad Hafeez's international career now depends solely on him clearing a bowling assessment test of the International Cricket Council to be held on November 17 in Brisbane.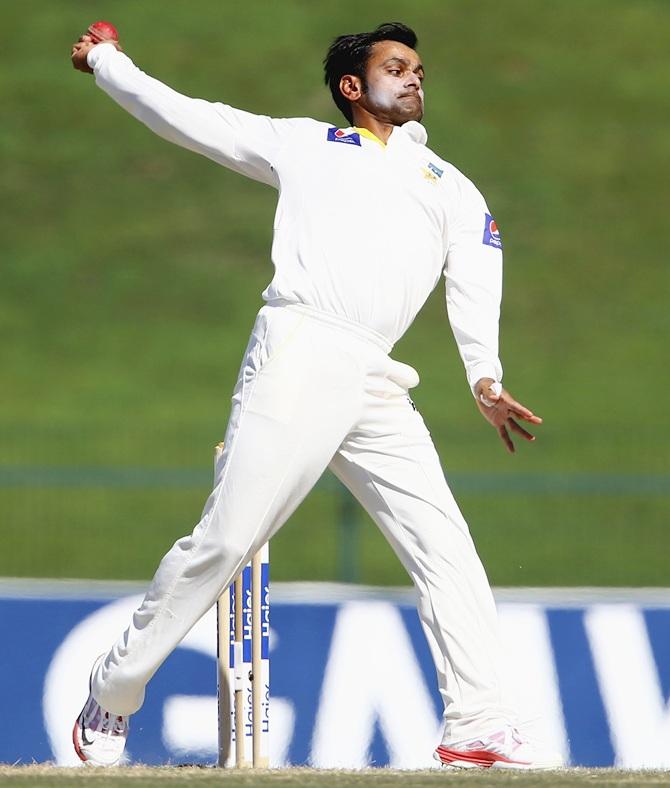 Hafeez, 36, remained a permanent member of the national side in all three formats due to his ability to open the innings and bowl useful off-breaks until his bowling action was declared illegal by the ICC last year in June.
Although his ban on bowling expired in July while he was touring England with the Pakistan team, a knee injury has delayed his assessment test.
Hafeez, who has scored 9 Test and 11 ODI hundreds and also taken 52 Test, 127 ODI and 46 T20 international wickets, will fly to Brisbane next week for the test which has been confirmed by the ICC.
A top official of the Pakistan Cricket Board said that the test had been set on the request of Hafeez who wanted it prior to the team's tour of Australia in December.
The Chairman of the board Shaharyar Khan told the media in Lahore that the test was very important for Hafeez.
"To be honest if he doesn't clear the test and is not allowed to bowl again I think it will be very difficult for him to regain his place in the Pakistan team." Khan said.
He said the national selectors were clear in their minds that Hafeez's utility to the team, if allowed to bowl again, was undisputed.
Khan said that with new talent coming into the Pakistan team, Hafeez needed to clear the test.
Image: Mohammad Hafeez of Pakistan bowls
Photograph: Francois Nel/Getty Images