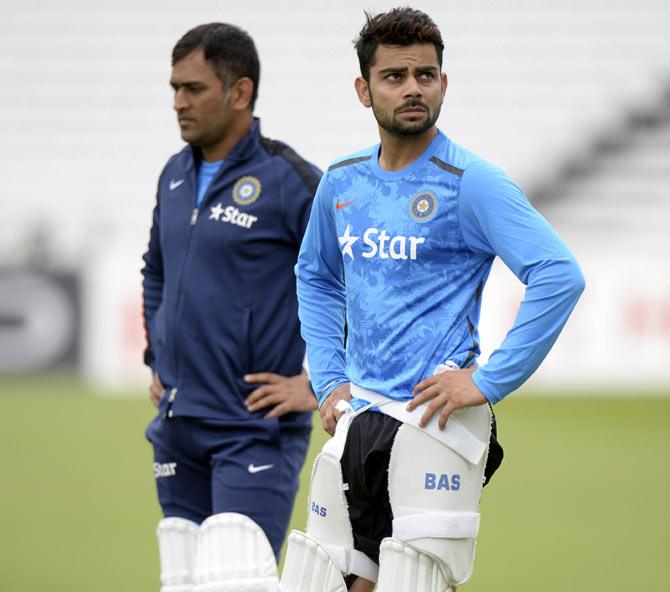 India's Mahendra Singh Dhoni (left) with Virat Kohli. Photograph: Philip Brown/Reuters

India's Test captain Virat Kohli created a flutter by blaming 'doubtful decision-making' and lack of clarity for the ODI series debacle in Bangladesh. His statement is being interpreted as an attack on beleaguered ODI skipper Mahendra Singh Dhoni's leadership.
- You can't disrespect Dhoni and his achievements: Raina
- 'If you don't go behind Dhoni now then when will you?'
Kohli, who took over as Test captain from Dhoni after his sudden retirement from the longer format of the game late last year, did not take any names nor did he elaborate on his statement on decision-making.
"They (Bangladesh) have played some really good cricket and, honestly, we have been sort of doubtful in our decision-making and that shows on the field," Kohli said during a pre-match interaction with official broadcasters Star Sports, ahead of the third and final ODI, in Mirpur.
Thanks to the consolation 77-run victory in Wednesday's match the team prevent the spirited Bangladeshis from securing a series whitewash in the three-match series and salvaged some pride.
"As I said, credit to them for the way they played, but where we lacked in the first two games was not being able to express ourselves with clarity of mind," the 26-year-old batsman said.
"I don't need to say this in an interview; I mean, cricket watchers or experts can watch, you know, guys not sure enough to express themselves properly."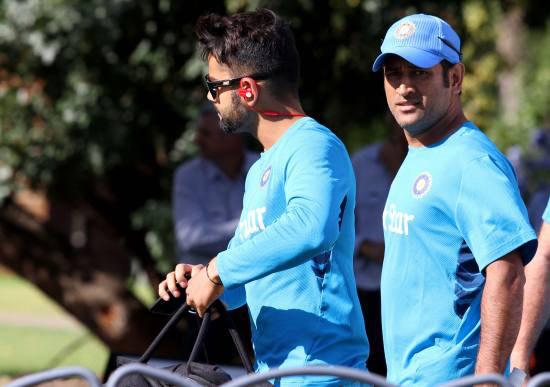 Kohli's comments came a day after Ravichandran Ashwin, India's premier spinner, strongly backed Dhoni, saying he is willing to die on the field for his captain.
Suresh Raina, another senior player, also lent support for Dhoni.
With India losing the series 1-2, and the Chennai Super Kings players backing Dhoni to the hilt, Kohli's comments have raised speculation about a possible rift within the ODI team.
However, the player insisted that there is no rift in the dressing room.
"The atmosphere has been what it used to be in the past. We do lose a few, but we win more," Kohli said.