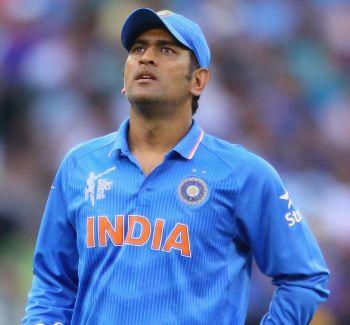 Skipper Mahendra Singh Dhoni was hurt while batting in the nets at the WACA ahead of India's cricket World Cup league match against the United Arab Emirates on Saturday.
It happened while Dhoni was facing a net bowler whose delivery kicked up suddenly and brushed his forearm.
Dhoni was seen applying ice-pack but team's media manager Dr R N Baba told PTI, "Dhoni is fine and there is no problem with him."
Considering that Baba said the same thing about Mohammed Shami's injury a day earlier, one would need to wait till Dhoni walks out for toss.
Meanwhile, administrative manager Arshad Ayub will be heading back to India to attend the BCCI Annual General Meeting in Chennai on March 2.
Ayub is the president of Hyderabad Cricket Association (HCA) and an important member of the president in-exile N Srinivasan's faction.
Ayub will be back in Australia before India's match against the West Indies, scheduled on March 6.
Image: MS Dhoni
Photograph: Scott Barbour/Getty Images