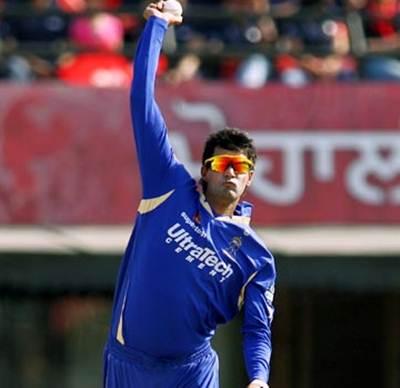 Ajit Chandila says he will appeal to the Board of Control for Cricket in India to reconsider its decision to ban him for life but not take any legal recourse to get it revoked.
The BCCI disciplinary committee, on Monday, announced the decision to ban Chandila for life and former Mumbai batsman Hiken Shah for five years for allegedly making a corrupt approach.
"Both myself as well as my family is disappointed with the decision. I am innocent. Cricket is like a religion to me. I never thought such a verdict will come and I will request the BCCI to think about me once," Chandila told mediapersons at his Faridabad residence on Tuesday.
"I am not planning to challenge the decision in the court. I want to request the BCCI to reconsider their decision. There is no one higher in between the court and the BCCI. The BCCI has different set of rules and the court has different set of rules. I am hopeful that the cricket board
will consider my request," he added.
Chandila's desperation was evident when he said that people nowadays consider "playing in IPL bigger than representing India".
"Nowadays parents want their kids to play in IPL more than playing for India. I am innocent. I will wait for sometime after appealing to BCCI and then I will see."
Image: Ajit Chandila
Photograph: BCCI