The Board of Control for Cricket in India's technical committee headed by Anil Kumble has decided that the National ODI Championship for the Vijay Hazare Trophy and the Deodhar Trophy (Inter-Zonal) one dayers will act as trial tournaments for the ICC World Cup scheduled in February-March 2015.

The technical committee has also decided to do away with the NKP Salve Challenger Trophy for the current season along with the inconsequential BCCI Corporate Trophy due to cramped schedule.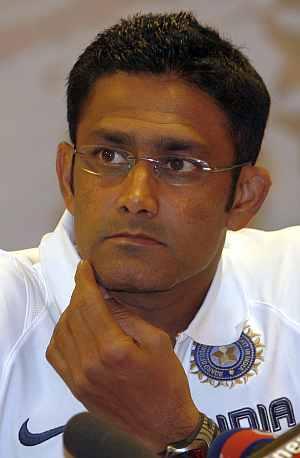 The Challenger Trophy has been a part of BCCI domestic calender since 2014 and during last few years was held at the start of the season, in October.

However, the Kumble-led technical committee suggested that some of the players, who are seriously in contention for a place in that Australia-New Zealand bound squad should get enough opportunities to make their case before the national selection committee.

The Vijay Hazare Trophy tournament would give each state atleast four to five one-day
matches and Deodhar Trophy will give another two to three matches.
The serious contenders will then have atleast six to seven domestic List A match apart from those who will get a chance to play in the five-match ODI series against the West Indies.
Some of the other key decisions taken at the meeting included lowering the state 'A' team age from U-25 to U-23 (for Col CK Nayudu Trophy) with each squad having a provision to play three Ranji Trophy cricketers irrespective of their age.
With barely six months left for the ICC World Cup, the List A tournaments will revert back to ICC Playing conditions with Duckworth-Lewis rain rule being used in place of the 'Jayadevan system' or commonly called 'VJD' method. Two new balls will be used from both ends and Powerplay rules will be implemented.
Also, the rule of allowing one bowler to bowl 12 overs in the List A matches won't be applicable.