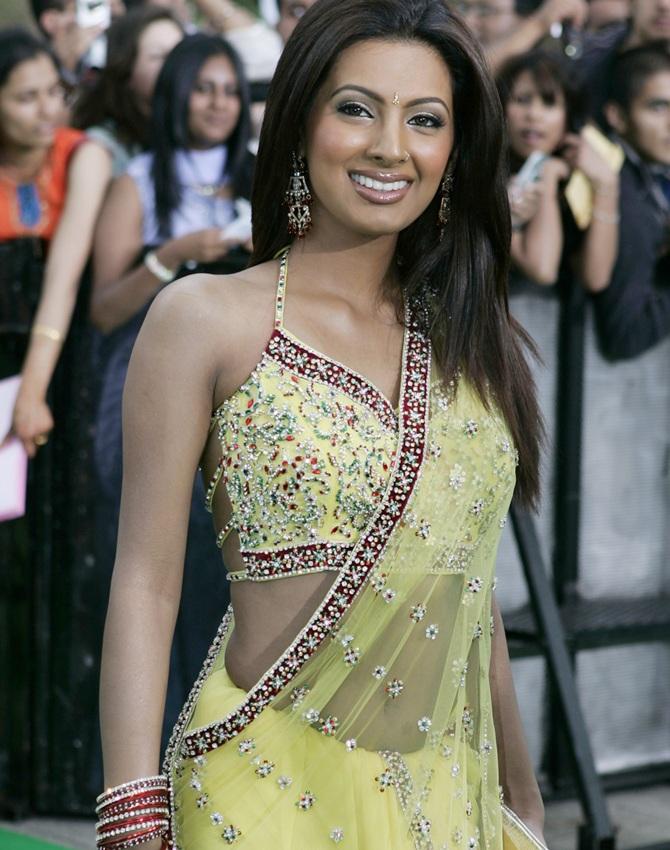 IMAGE: Bollywood actress Geeta Basra. Photograph: David Moir/Reuters
Actress Geeta Basra, who is all set to marry Indian cricketer Harbhajan Singh, will wear royal and timeless jewellery on her wedding in Jalandhar on October 29.
Vadodra based jeweler, Ketan Choksi, owner of Narayan Jewellers and the one who is designing jewellery for the couple, said that when they were approached by the actress they showcased their complete collection out of which The Train star found royal and timeless jewellery perfect ones.
Narayan Jewellers has also designed Sarpech (an ornament on the turban) and haar (necklace) for the cricketer and has kept it simple as per the taste of the player.
As per the previous reports, Geeta will wear a red and gold vintage style wedding dress, designed by Archana Kochhar.