'We are very happy to be part of this historical Test match against India.'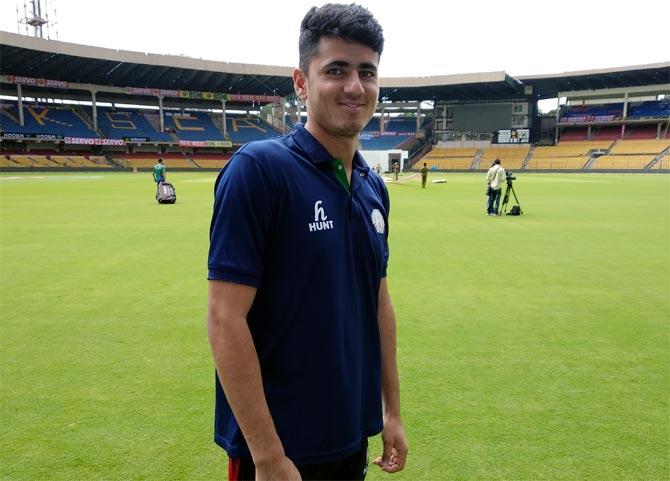 Mujeeb ur Rahman stunned many after the Kings XI Punjab picked him at the IPL Players Auction in January for Rs 4 crore (Rs 40 million).
The mystery Afghan spinner justified the Kings XI team management's faith in his skills by an excellent performance in IPL-11, taking 14 wickets in 11 games at an economy rate of just under 7.
Mujeeb, 17, took up cricket after watching Afghanistan play the World T20 in 2012 before he developed his art by watching Youtube videos of spinners like Ravichandran Ashwin -- his Kings XI skipper -- and Ajantha Mendis.
After impressive performances at the Under-19 level, Mujeeb made a stunning start to his international career at 16 when he played an ODI against Ireland at Sharjah last December.
Opening the bowling, he took 4/24 in his 10 overs as Ireland were sent crashing for 100 in reply to Afghanistan's 238/9.
Mujeeb can't wait for the biggest moment in Afghanistan's cricketing history to begin on Thursday when the Afghans play their first-ever Test in Bengaluru.
On the eve of the historic game, Rediff.com's Harish Kotian caught up with Mujeeb at the M Chinnaswamy Stadium.
Tell us about your experience of playing the IPL.
I got a lot of experience of top level cricket by playing in the IPL because I got a chance to play alongside and against some of the top cricketers in the world.
When I played against Bangladesh in the T20 series (this month), I found it too easy, using that experience from the IPL.
Inshallah, if I get a chance to play against India in the Test match, that will be a big moment for me. I will look to use the experience I gained by playing in the IPL in the Test match.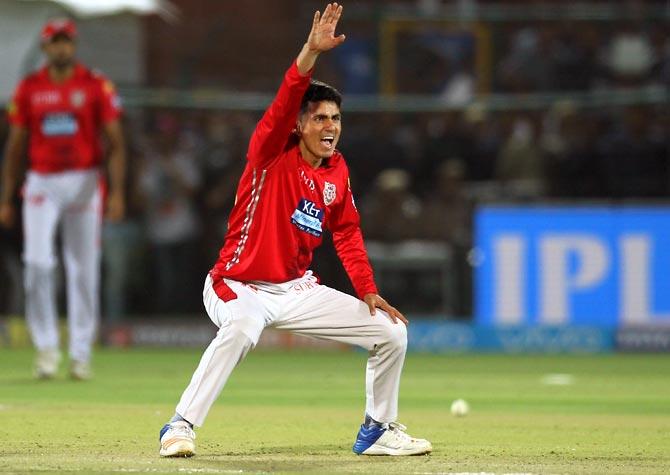 How have you and the team prepared for this historic Test?
We have prepared very well for this match.
For the last one month, we have been busy with preparations for this big game.
We had two teams preparing simultaneously, one for the Bangladesh T20s and one for this match.
We are very well prepared. The Afghanistan team is looking forward to this Test against India.
You bowled Virat Kohli in the IPL with a googly. Are you disappointed he is not playing this Test?
I was very excited when I got him out in the IPL. But if you see the Indian team, they are all world class batsmen, like K L Rahul, Ajinkya Rahane and others.
They are a very good side and it won't be easy for us.
You have spoken about how you learnt a special delivery from Ashwin while playing the IPL. Will you use that delivery in this game?
It will take time to bowl that delivery, you can't directly bowl in it a match.
I am working on that delivery and I will use it in due course of time, but not now.
Ashwin shared a lot of things with me when we were playing together in the IPL and that would surely benefit me.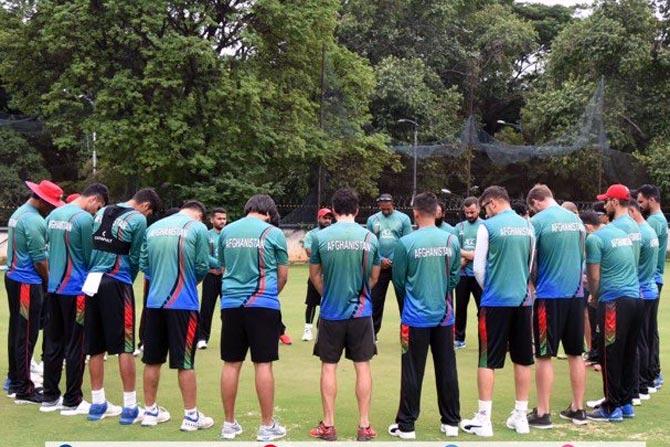 How different will it be bowling in a Test as compared to T20s?
There is a huge difference between red ball and white ball cricket.
Test cricket is a game of patience. You need a lot of patience.
On the other hand, T20 is a game of aggression.
The two formats are totally different, both in terms of batting and bowling, that's why you have to adjust quickly when you switch formats.
Do you speak regularly to Rashid Khan about bowling?
He shares a lot of tips to me in the nets about how I should bowl to a particular batsman, what length and line I should try to bowl.
I am very happy that he is the World's No 1 T20 bowler and sharing his experiences with me, which will help me improve as a bowler too.
What is the mood back home in Afghanistan as the team gets set to play its first Test?
We are very happy to be part of this historical Test match against India.
Everyone in Afghanistan is looking forward to our match and they are all excited back home.
We are planning to play good cricket and make them happy with our performances.
Would you like to see international cricket being played in Afghanistan?
It will be a huge moment for all of us if we can host international matches in Afghanistan and play in front of our home fans.
It is my wish that one day I want to play an international match in my country, Afghanistan.
That will be a huge moment for me and Inshallah I am sure that day will come.