While it will help the macro economy, it will also have other implications, not necessarily as beneficial, say analysts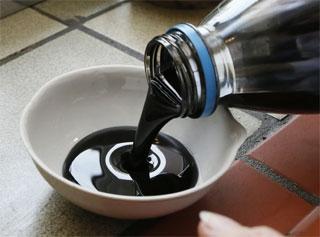 Brent crude oil prices are down almost 60 per cent in the past two quarters, currently around $51 a barrel, a level not seen in five and a half years.
While many see the fall as a blessing for the macro economy, the decline is not so good for all businesses and markets.
The real benefits can be seen when prices stabilise, preferably at levels acceptable to both consumers and producers.
Madan Sabnavis, chief economist at CARE Ratings, said: "A lower crude oil price for a country like India (a third of our import bill is crude oil) is certainly beneficial, as it helps macroeconomic management."
It results in lower inflation, gives comfort to the Reserve Bank of India in cutting interest rates and flexibilities in budget and fiscal management.
Crude oil import in 2013­14 was $165 billion, about 36 per cent of the total import bill. In April­November 2014, it was $90.3 billion, about 28.3 per cent of the total import. India also exports petroleum products and in FY14­15 till November, these were $42.6 bn or a fifth of total exports.
Thus, India saves on foreign exchange.
Also, says an analysis of Macquarie Research, lower oil and other global commodity prices bode well for containing inflationary pressure.
A 10 per cent reduction in crude oil prices could reduce Consumer Price Index-based inflation by around 20 basis points and bring about a 30 bps rise in gross domestic product growth.
A $10 a barrel fall in oil prices reduces the country's import bill and, hence, the current account deficit by $10 bn or 0.48 per cent of GDP.
HSBC Research had said the fall in oil prices should also support purchasing power gains, current account stability, fiscal consolidation and policy rate cuts.
Sabnavis goes on to suggest that petrol and diesel prices should not be cut with a further fall in oil prices, but the surplus should be used for other subsidised fuels.
However, on the flip side, the sharp and immediate fall in crude oil prices has deeper implications on markets and the way businesses and companies operate.
For example, $2 trillion of bank funding is involved in oil exploration and production activities, including in shale gas.
With crude oil falling to around $50 a barrel, many projects are facing viability issues. When unviable for a long period, there will be either production cuts or the company might declare bankruptcy.
Abhishek Deshpande, oil market analyst with London-based Natixis Commodities, said: "It would be wrong to ignore the potential downside risks associated with lower oil prices.
"Many oil producers, both companies and countries, are dependent upon high prices, and we should therefore expect to see an increase in bankruptcies and sovereign defaults as a result."
When bank funding of such a high magnitude is involved and budgets of oil exploring companies go haywire, global markets could feel the pinch.
All these risks cannot be measured immediately.
Market players also cite cases of hedge funds which were long on crude oil. In the past couple of months, they went bankrupt, as instead of cutting their losses, they went on buying crude oil at every fall, reaching a point where they had to declare bankruptcy.
According to Kamlesh Kotak, head of research at Asian Capital Market Securities, "All markets across segments will remain highly volatile on currency and country-specific news."
Kotak, however, said, "As a country, India for sure stands to gain from lower crude oil prices.
"However, currency volatility and global economic slowdown might impact exports.
"Beside, India is dependent upon foreign institutional investor and foreign direct investment inflows, which might get impacted.
"Servicing high foreign debt also might be a concern as the rupee weakens."
Overall, he says, India benefiting from a lower crude oil price is too simple a conclusion, as many other dynamics are at play in the global arena.
Several Indian companies have business deals with foreign oil majors.
Their cash flows could be affected with unviable prices.
In India, companies active in the business of polymers, chemicals and other crude oil derivatives like synthetic yarn are stuck with high-cost inventories, purchased when crude prices were high.
Products made from those derivatives fetch prices at current market rates.
Investors, however, are advised to have a long-term perspective, as according to Kotak, "The volatility will provide good investing opportunities to long-term investors, though one needs to be very selective."
PLUSES & MINUSES
Lower prices conducive for improvement in macro economic fundamentals
Poses risk for financial markets, as there could be frequent reports of corporate and sovereign defaults which will keep markets volatile
Several companies in the business of crude oil derivatives sitting on high-cost inventories
Investors should keep only long-term perspective and buy selectively