According to industry players, over 50 FMPs have exposure to Zee Group companies.
Illustration: Dominic Xavier/Rediff.com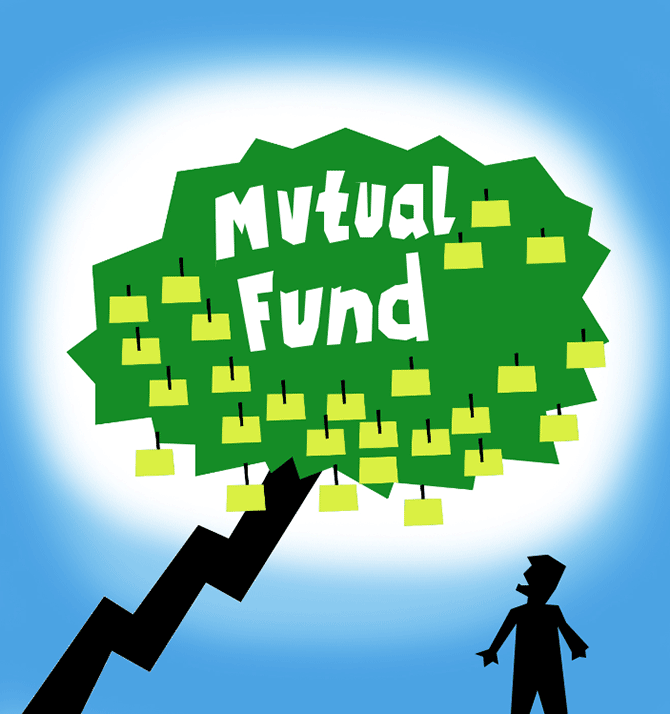 Mutual fund (MF) houses, with exposure of over Rs 8,000 crore to Zee Group, mostly in their debt schemes, are delaying payments to investors in fixed maturity plans (FMPs).
HDFC MF, the country's largest MF house, has extended the tenure of its FMP by over one year to April 2020.
Kotak MF has informed investors that the fund house will make part-payment on maturity, and the rest will be paid when there is recovery from its exposure to Zee Group and other entities.
HDFC FMP, which had close to 10 per cent of its net assets exposed to debt papers of Essel Group entities Edisons Infrapower and Multiventures (as of March 31), has proposed extending the scheme's maturity date by another year to April 29, 2020.
As things stand, the FMP is maturing on April 15, 2019. "In case you (unitholders) do not wish to roll over/extend the ma­turity of the plan, your units will be re­deemed at applicable net asset value on the existing maturity date," said the notice.
Sources in HDFC MF said that most of the investors had agreed to roll over.
According to industry players, over 50 FMPs have exposure to Zee Group companies.
Many of these will be maturing in the next few months, and are likely to either extend or delay payments to investors.
When contacted, a Kotak MF spokesperson said: "The three-year FMP scheme, which matures in April-May 2019, has invested in debt securities, money market instruments, and government securities.
"Amongst other investments, the scheme also invested in non-convertible debentures issued by Edisons Utility Works and Konti Infrapower & Multiventures (both are Essel Group companies - secured by equity shares of Zee Entertainment Enterprises) and Infrastructure Leasing & Financial Services (IL&FS) Trans­portation Networks (credit enhancement by parent support agreement of IL&FS).
"The three firms are facing headwinds due to the company and sectoral-specific issues. We are working closely with the Essel Group for optimal recovery from Konti & Edisons for the benefit of our unitholders and believe that such recovery will take place, albeit with some delay.
"For IL&FS Transportation Net­works, Kotak MF has made 100 per cent provision for this investment, as the company has been classified in the Red category, where recovery is uncertain and will be dependent on the resolution plan achieved by the new board/National Company Law Tribunal."
While the delay in payments by Zee Group are a concern, industry officials said that around Rs 6,000 crore exposure to IL&FS has mostly been written off. Some companies have written off 100 per cent, while others have taken a partial haircut of 25-50 per cent.
The Zee Group debentures were issued at a coupon of 11.2 per cent, and the promoters have also promised an additional interest payment once the strategic sale of three of its companies goes through.
"We have told investors that they are likely to get in excess of 15 per cent on these papers, which is substantially more than the amount they would earn on other instruments," said a fund manager.
In January, the group had reached an agreement with over 40 lenders, including MFs and non-banking financial companies, and some overseas investors.
Lenders agreed in-principle to hold off from selling shares of the companies till September 30.
"The reason fund houses are either delaying payments or looking to extend maturity date of the FMPs is because they had entered into a standstill agreement with the Essel Group promoters, which prevents them from selling the collateral shares to recover the payments partially," said a fund manager.