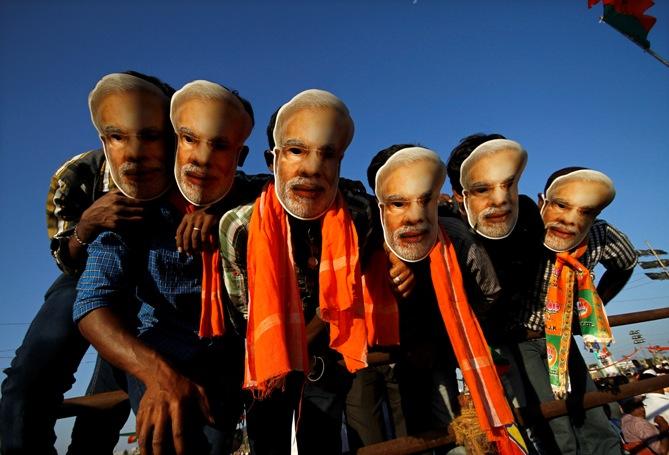 The scale of the victory of the National Democratic Alliance took time to sink in but when it did, India Inc was ecstatic that the long wait for a stable government at the Centre was finally over.

Expectations are running high that the new government would unleash the next wave of reforms, which would have a positive multiplier effect and herald a new growth cycle.
Over recent years, CEOs have maintained that one of the primary concerns of industry has been the slowdown in growth on account of policy inaction and various scams and allegations of corruption, leading to low business confidence. A key expectation is to restore the confidence of the business community through effective governance and enforcement of anti-corruption laws.
Other than improving governance, the captains of India Inc are unequivocally seeking reversal of some measures of the previous regime.

One is the UPA's showcase Land Acquisition Act, which has made it tedious and expensive for the private sector. Ajay Piramal, chairman of Piramal Group, believes one of the first things the new government should do is to reverse this law, passed last year.
A stable government, not held ransom by disparate allies, will provide stability. "This is a thumping vote for stability, progress and good governance. The new government must accelerate economic growth and create an environment that is conducive to revival of investor optimism," said Kumar Mangalam Birla, chairman of Aditya Birla Group. Also, priority must be given to identifying and quickly clearing bottlenecks affecting large investment projects, he added.
That was the theme for almost everybody. GVK Reddy, Chairman & Managing Director of GVK Group, said the strong mandate would give the government leeway to take far-reaching steps. Agrees V N Dhoot, chairman of Videocon group: "Through development and governance, Modi will lead India to financial inclusion and infrastructure development."
Anil Agarwal, chairman of the Vedanta group, said generating employment should be the government's top agenda. Hinduja Group chairman Srichand P Hinduja said the election results would lead to political stability, high economic growth and help revive the investment climate.
"We expect the government to put stalled projects on the fast track, push for investments and focus on manufacturing along with other developmental goals," said Baba Kalyani, chairman of Bharat Forge Group. Gautam Adani, chairman, Adani Group, who faced a lot of criticism for proximity to Modi, said during his campaign, Modi emphasised on a decisive government which would have a strong focus on governance. "This will positively impact policy formulation and its implementation and improve transparency" Adani said.