Wipro Technologies on Tuesday said the company would have to wait at least three quarters to reap benefits from realigning the organisational structure.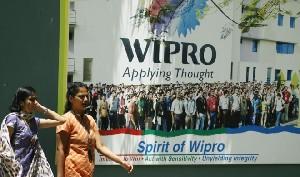 The consumer goods to information technology major had made a significant restructuring of its mid-level management, both vertically and horizontally.

It has reorganised into six strategic business units (SBUs), with an aim of focusing on growth with a simpler and customer-centric structure.

T K Kurien, CEO-IT business & executive director, said, "Any restructuring needs time because it deals with people; it is also a cultural change. I expect the impact of the decision to take at least three quarters to show up."

In the new model, 20 business heads are to directly report to the company CEO; it was around 40 when it was following a joint CEO model, now scrapped.

The company, facing severe competition from peers such as Infosys, TCS, Cognizant and HCL, was also facing issues on its organisation structure, thought to be more complex and bureaucratic than it need be.