According to Munjal, there is an opportunity for somebody who comes from a not for profit background in health care to do something.
For Sunil Kant Munjal, who has joined the race for acquisition of private hospital chain Fortis along with the Burmans, health care is not an uncharted territory.
Munjal has been associated with a 1,500-bed hospital in Ludhiana for over a decade.
The Dayanand Medical College & Hospital (DMCH) is run by a trust and Munjal serves as the president of this hospital. Besides, he owns a large general insurance distribution business that may find some synergy with his health care ambitions.
"I have a personal interest in health care from the social impact angle and I have been involved in health care directly and so has been the Burman family in areas such as oncology.
"For both of us, this seemed like an eminently inevitable thing to do," Munjal, chairman of Hero Enterprise, told Business Standard.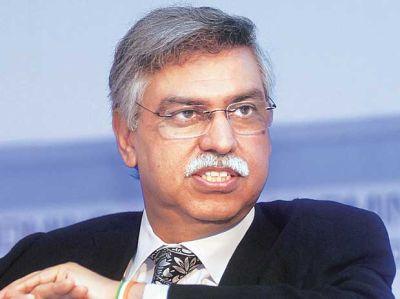 He has said DMCH works with top establishments and undertakes research activities.
"It has excellent health care facilities," Munjal's father Late B M Munjal was also associated with this hospital for a long time.
According to Munjal, there is an opportunity for somebody who comes from a not for profit background in health care to do something.
"And the scale is something that we understand well and we have done that across businesses," he said.
Munjal said his company was the largest distributor of insurance policies and it wrote over 10 million policies last year.
"We now distribute both life and health insurance. If the insurance distribution business is complementary with Fortis, we will work together but it will be in a transparent and arm's length manner," he said.
Munjal said India had a crying need to improve the health care system in both quality and reach.
"It is the responsibility of the government but it has not been able to do enough. So, the private health care system is supplementing the requirements."
Hero started looking at Fortis last year and had approached the company with an acquisition proposal.
"When I first started looking at this last year, the process seemed very complex and no due diligence was allowed.
"We have taken legal advice and we understand that there is no overhang of Daiichi case on this," he said.
Japanese drugmaker Daiichi Sankyo had bought the share of promoters (Singh brothers) in Ranbaxy for Rs 95.76 billion 10 years ago.
It was found that critical information with regard to United States Food and Drug Administration (US FDA) probe was concealed.
While Ranbaxy has been sold to Sun Pharma, Daiichi has won an international arbitration worth Rs 3,500 crore.
Daiichi is against any deal that Fortis (also promoted by Singh brothers) may ink with a potential investor.
When asked whether he and the Burmans will remain a passive investor in Fortis (in case it acquires the company) or will actively run the business, Munjal said he would do that conversation later.
"At present, our offer is that we want to become a bigger shareholder from being a minority shareholder and infuse capital in the company," he said.
The Munjals and Burmans together hold 3 per cent stake in Fortis and have proposed a fund infusion of Rs 1,250 crore within a month if the board accepts their acquisition proposal.
Fortis has two more suitors - Manipal Hospital Enterprises and Malaysia's IHH Healthcare.
Munjal said he had deep regards for both these companies but maintained that his and Burmans' offer would ensure Fortis gets Rs 500 crore (of Rs 1,250 crore) to smoothly run the company within a day of offer acceptance.
Munjal has said the private health care sector has attracted criticism for being profit oriented.
"We must understand that the capex is very high in setting up a hospital due to land, building, and equipment. That cost needs to be recovered. But one can create an environment that is more caring and nurturing".

He said hospitals should be mindful of what was charged where.
"Right now there is an active intervention from the government to control prices. We must reduce costs it to the extent that it benefits customers but not push it down to an extent that it starts hurting them. We have to be careful and keep a balance."
Munjal stepped down from the position of joint managing director at country's biggest two-wheeler maker Hero MotoCorp in July 2016.
The exit left him with Rs 3,500 crore. Besides running his real estate, steel, and BPO business, Munjal has been making investments in some of the start-ups as well.
Some of his investments include, hospitality firm OYO, online luxury beauty retailer Nykaa, social venture capital firm Aavishkaar, and Corvi LED light.
"We support start-ups and mentor them. One of the objectives is to work with businesses that have a positive social fallout.
"Jobs will never be enough. And it has to come from everywhere and not just the large companies," he said.