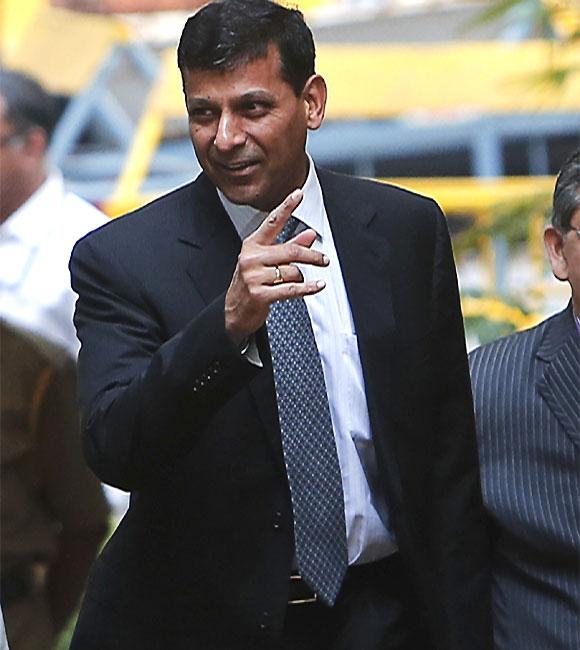 Rajan should get an extension for more reasons than one
Many leaders of India Inc want the Centre to give an extension to Reserve Bank of India Governor Raghuram Rajan because of his performance.
Leading entrepreneurs are of the opinion that Rajan did a good job in checking rising prices, helped rebuild the banking system in the country and stabilised the rupee in the last three years.
"I believe Rajan should get an extension for more reasons than one," said Rahul Bajaj, chairman, Bajaj group.
"During the last few years, he has been the best Reserve Bank governor. I have agreed with his interest rate policy to control inflation even though many of my industry colleagues had a different view."
He added: "Rajan has substantially enhanced the reputation of the RBI, not only in India but internationally.
He is well known as a tough economist with a great track record."
Harsh Mariwala, chairman, Marico, agreed that Rajan has a great track record abroad.
"Rajan is going about finishing his unfinished agenda. At this stage, to change to someone else would mean shifting gears.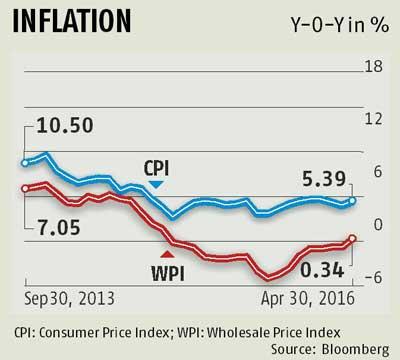 It is better Rajan completes his journey over the next term," he said.
Mariwala added the biggest criticism against Rajan was he had not lowered interest rates enough. "Ultimately, he is the best judge of that."
He also said: "There is a trade-off between interest rates and inflation and I would give him the benefit of the doubt in this regard."
Others agree.
"India's central bank is one of the best in the world with the RBI governor at the forefront," said Sajjan Jindal, chairman, JSW group.
"Rajan's contribution to the Indian economy is immense," he added.
Rajan's term is coming to an end by the first week of September.
But before the Prime Minister Narendra Modi-led government can take any decision, Bharatiya Janata Party leader Subramanian Swamy has complained to Modi accusing Rajan of 'wrecking the economy.'
Rajan was appointed by the former the Prime Minister Manmohan Singh-led United Progressive Alliance government. His term began on September 4, 2013.
Since then, the rupee, economic growth and inflation have shown a recovery.
The finance ministry has not commented on giving an extension to Rajan as yet.
Corporate leaders say thanks to Rajan, the credibility of Indian financial institutions has increased overseas, which has led to foreign investors pumping in capital.
"The RBI governor and the government must be doing something right," Jindal said.
In the last few weeks, many corporate leaders have come forward to support Rajan as the governor battled barbs from Swamy.
Adi Godrej, chairman, Godrej group, said Rajan has done a good job.
"He is very well respected across the world.
He is a very capable person and I think if his term is extended then it's a good thing for India," Godrej said in New Delhi.
"He was voted as best Central Bank Governor in the world by one of the magazines. I am his admirer and support his extension."
Image: Raghuram Rajan. Photograph: Reuters