Geopolitical climate and equity markets as supportive for gold's role as a risk hedge.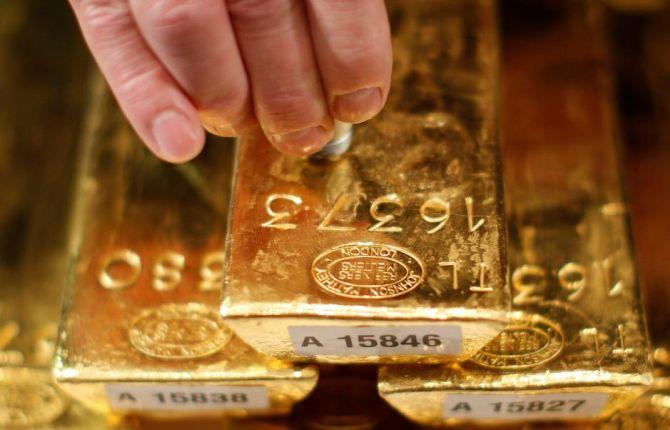 GFMS Thomson Reuters has painted a bullish outlook for the global price of gold this year.
The average so far has been $1,360 an ounce, it said, and could "potentially briefly approach a 2018 peak towards $1,500/oz on any exogenous shocks later in the year".
The price at present is $1,312 an ounce.
The agency sees the geopolitical climate and equity markets as supportive for gold's role as a risk hedge.
Then, political uncertainty such as on Britain's exit talks from the European Union, beside tensions in West Asia and North Africa.
America is set to announce sanctions on Iran, further stoking the price of crude oil.
In 2017, the report said, central banks globally had added 366 tonnes of gold to their reserves, a third of what they did in 2016.
This year, "we expect China to resume as a central bank buyer."
With China's buying, global central banks' gold buying will cross 400 tonnes on a net basis, it predicted.
In 2017, the Russian central bank was the biggest buyer (it bought 200 tonnes consecutively for three years).
Turkey's central bank was another frequent purchaser.
Global mine production in 2017 was 3,247 tonnes, about five tonnes below the previous year, driven by environmental concerns in China and a crackdown on illegal mining in Indonesia.
GFMS expects gold exchange traded funds' demand to rebound this year to 350 tonnes, after a modest net increase of 177 tonnes in 2017.
Retail investment (by individuals) is forecast to rise, after four years of decline, thanks to a pick-up in bar demand, supported by improving sentiment toward gold and rising price expectations.
"Rising prices will also be a headwind for jewellery offtake and we expect this to fall by three per cent, with the crucial Indian market dropping back.
"Further, we expect mine production to rise this year, as 2017 proved to be a blip after 13 consecutive increases, supported by rising Russian output and a stabilisation of production from China," went its report.
On India's gold import, the survey said it was officially 879.8 tonnes in 2017.
Globally jewellery fabrication increased by 13 per cent to 2,214 tonnes, helped by a 58 per cent jump in demand from India.
However, in 2018, India would see moderating demand for jewellery, due to higher price expectation.
Photograph: Lisi Niesner/Reuters