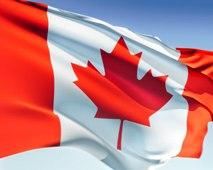 The Canadian economic hub of Toronto is inviting Indian investments in knowledge intensive sectors, offering itself as a gateway to the $16.5 trillion economy of the North America Free Trade Agreement area, which includes USA, Canada and Mexico.

A visiting trade delegation from Toronto, which met with local entrepreneurs and investors here on Tuesday, said it would focus on attracting investments into information and communication technology, life sciences and renewable energy sectors.

According to the CII, Indian exports to and imports from Canada in 2009-10 were $1.1 billion and $2 billion, respectively, which is less than one per cent of the total.

For the same period, Indian FDI in Canada was $8 billion while the Canadian FDI in India was close to $4 billion.

The industry body said lack of information was one of the main impediments to trade despite huge opportunities in energy, auto, metals, pharma and IT sectors.

The Comprehensive Economic Partnership Agreement with Canada is expected to balance the relationship, said Mahesh Desai, convenor, CII-AP's exim panel.

According to Renato Discenza, president and CEO, Invest Toronto, an investment promotion agency, the city region offers world class talent and has the third biggest clusters in ICT and financial services in North America after New York, San Francisco and Chicago.

It has half a million Indian-origin
population and has been rated as a business friendly and one of the most liveable cities in the world, he said.
Aaron Rosland, an official representing the province of Ontario in which Toronto is located, said the corporate tax rate was 18.6 per cent and the government offers funds for product commericialisation and tax incentives on R&D spending.
Because of Canada's ageing workforce, an estimated $1 trillion worth of businesses are going to change hands in the next 10 years, according to Craig Brown, a partner with Fasken Martineau, a law firm.
He listed four ways for a business to enter Canada: by buying a private company; buying a publicly traded company; partnership or licensing agreements with Canadian businesses; and greenfield or organic start-up.
The first three months of 2011 saw mergers and acquisitions worth $51 billion in Canada, with an average deal value of $136 million.
Pre-recession, M&As were driven by private equity but the market is now conducive for corporate buyers, according to PwC.
The valuations are often done in terms of multiples of cash flow or earnings rather than of stock prices.