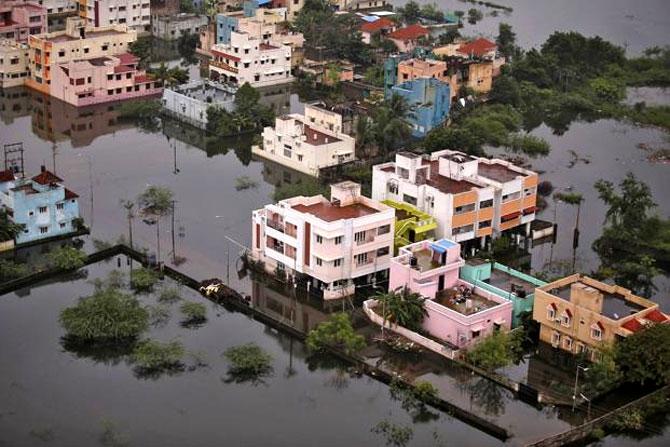 Wipro, India's third-largest software services exporter, warned investors on Wednesday that heavy flooding in Chennai would hit revenues and operating margins for the quarter ending on Dec. 31.
Wipro, which employs 22,000 people across Chennai, is the latest IT service provider to warn of the impact of the floods in a city that has become a hub for the industry along with other centres like Bangalore and Hyderabad.
Rival Tata Consultancy Services warned on Friday that the floods would have a "material impact" on its third-quarter revenues. TCS employs 65,000 people in Chennai, roughly a fifth of its total.
Floods ravaged Chennai after heavy rains began in November, killing some 280 people and displacing 400,000 people across Tamil Nadu state.
Wipro said in a statement that revenues for the quarter ending on Dec. 31 would be in the lower half of its $1.84 billion to $1.88 billion range, while it would also book a one-off cost.
Other major IT service providers operating in Chennai include HCL, Tech Mahindra and Infosys.