Global delivery head Aarthi Subramanian joins board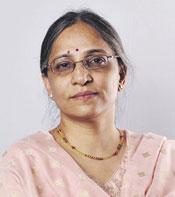 Tata Consultancy Services has elevated a woman onto its board of directors, earning the distinction of the being the only top Indian information technology services company to have a woman as an executive director.
The Mumbai-headquartered company said, Aarthi Subramanian, who currently heads the global delivery excellence group had been appointed the executive director to the board for three years.
"TCS is keen on giving exposure to the functioning of the Board to top talent as part of their leadership development," said N Chandrasekaran, chief executive officer and managing director.
"Subramanian, with over 25 years of experience across multiple industry solutions in different markets and a sharp focus on driving excellence in deploying best practices, will bring unique perspective to the Board deliberations".
Subramanian holds a bachelor of technology in Computer Science from the National Institute Technology, Warangal and a Masters in engineering management from University of Kansas in the US.
With this, the total strength of TCS's board has increased to 11, including six independent directors.
Even though the ratio of women in most Indian IT services companies has gone up to well over 30 per cent, there are fewer women especially in senior levels.
In a recent mail to employees, Infosys's CEO & MD Vishal Sikka has said that the company has set a target of having 25 per cent of the leadership positions to be occupied by women by 2020.
The percentage of women in both Infosys as well as TCS currently stands around 33 per cent.
Image: Aarthi Subramanian; Photograph: Kind courtesy, Tata