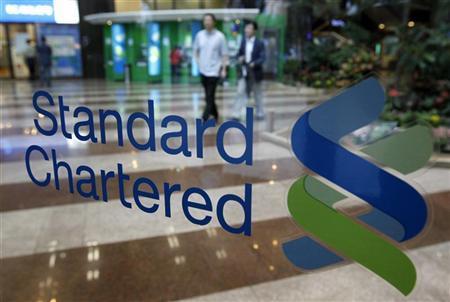 India is a priority market for global banking giant Standard Chartered (StanChart) which has announced a major layoff in its retail banking business spread across countries
The bank in a press statement issued early morning on Thursday has categorically said that it wants to reverse the bank's fortunes and hence has no option but to undertake this kind of a cost-cutting exercise.
Downsizing workforce across the globe will help StanChart's retail banking division save at least $300 million in the current calendar year which will obviously improve its balance sheet. Overall, the bank employes around one lakh employees around the world.
The Asia-focussed bank finds it prudent to shut in loss-making division instead of burning more cash by running it for some more time, says an analyst from a domestic brokerage firm.
StanChart has a significant presence in India too.
The bank has around 18,000 employees spread across 43 cities and around 100 branches in India.
StanChart has a significant presence in India too. The bank has around 18,000 employees spread across 43 cities and 100 branches in India. A source close to the development told Rediff.com, "The bank's employees in India will also be impacted with the retrenchment exercise, but details on the exact number of employees who will be laid off is under wraps. "
He further said that the number of employees in the bank's equities business in India is not that huge though.
News about layoff has started pouring in from StanChart's Hong Kong, Indonesia, Korea and Singapore branches too.
An analyst from a domestic brokerage says, "High operating cost, dwindling revenues have become a concern for Stanchart's retail banking division. And, it has come as no surprise to the industry as the bank had late last year said that it would fine-tune strategies to remain competitive."
Also, rising bad debt, shrinking cash flows have prompted the London-based bank to shut its retail banking business at a time when there is a boom in equity markets in Asia.
The bank took this tough stand just to trim costs.
How to cope with layoffs
Achche Din or not, people are being laid off. Layoffs can happen anytime. To anybody.
If you have been laid off and coped with it well, we would like to know the lessons you learnt and what it takes to emerge successful.
Please mail your responses to getahead@rediff.co.in (Subject line: Layoffs) to help those who have been laid off or could face layoffs in the weeks to come.
MUST READ: Surviving Layoffs