Sarvjit Singh Samra's Capital Local Area Bank offers attractive features.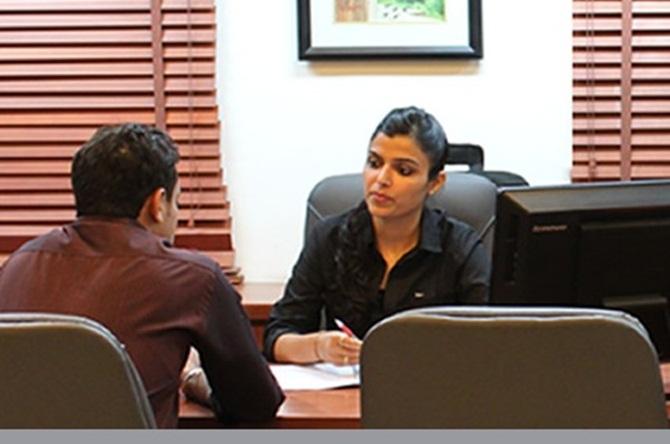 Jalandhar-based Capital Local Area Bank, which started off as a hire-purchase financier for commercial vehicles in 1964, is set to graduate to a small finance bank this Sunday.
When most banks in India are grappling with asset quality, profitability and capital adequacy issues, Capital Local Area bank boasts of a clean balance sheet.

And, leading the bank from the front is its managing director, Sarvjit Singh Samra, who was among the first 10 applicants to get a licence from the Reserve Bank of India (RBI) to start a small finance bank.
Despite hailing from the Doaba belt of Punjab, known for its non-resident India diaspora, Samra (51) never had the desire to migrate.
After his MBA from Guru Nanak Dev University, Amritsar, in 1986, he joined his family business of hire-purchase financing of commercial vehicles.
RBI had issued guidelines in August 1996 for setting up local area banks in the private sector (with minimum paid-up capital of Rs 5 crore and area of operation restricted to three geographically contiguous districts).
Samra conceptualised Capital Local Area Bank, obtained necessary approvals, including a licence from RBI, and forayed into organised banking in January 2000 from Nakodar in Jalandhar district.
As private banks those days were required to open branches in rural areas, Samra decided to focus on low-cost, small-ticket, rural markets.
Keeping in mind the profile of customers, Capital Local Area Bank offered attractive features.
For one, one could open a savings bank account with Rs 100.
Its branches were open on all seven days a week. Also, the bank hired local talent in all branches.
Thanks to its sound due diligence process, the bank remained insulated from economic slowdown and stressed assets.
Capital Local Area Bank, along with nine other entities, was granted the in-principle approval by RBI to set up small finance bank on September 16, 2015.
It got the final clearance from RBI on March 4 this year. On April 24, it became the first small finance bank to start operations in the country.
It will be called Capital Small Finance Bank. It will also be open on all seven days.
With this, the bank will get the scheduled bank status and be allowed to open branches anywhere in India.
The bank's business is expected to grow from the present level of Rs 3,000 crore (Rs 30 billion) to Rs 11,800 crore (Rs 118 billion) by March 31, 2021.
"Since we have already invested in the technology required to meet the challenges in retail banking, our investments to support expansion will be modest. We might add a staff strength of 200 in the first year of expansion to the existing 700 employees and will source them locally. Customers connect to the local staff spontaneously and this helps in rapid growth of business," said Samra.
Capital Local Area Bank was ranked No 1 in the banking sector among India's 100 best companies to work for in 2015, in a survey by San Francisco-headquartered Great Place to Work Institute.
Samra says officials from leading banks have joined his bank thanks to its work culture.
In the first year, the bank plans to add 29 branches to the existing 47.
By March 31, 2021, the branches are expected to grow to 216 covering mostly the northern sates of Punjab, Haryana, Rajasthan, Himachal Pradesh, and parts of Uttarakhand and Uttar Pradesh, besides the Union territories of Chandigarh and Delhi.
The employee strength is expected to grow to 2,300.