Price arbitrage for popular products is low but some of these platforms are worth a look for decent deals.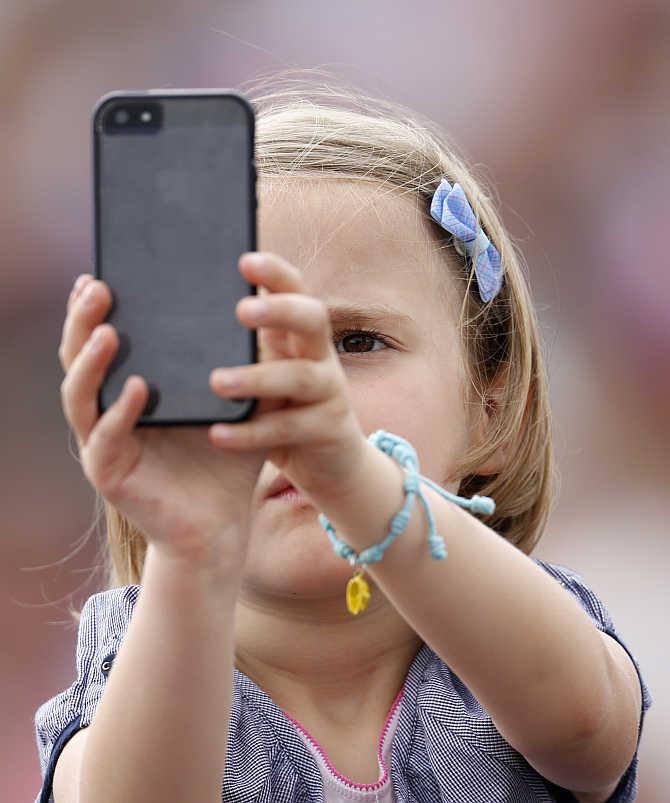 Image: Online players are looking for partners to help them manage returned items. Photograph: Reuters
While looking for a phone, Manoj Raikar came across ValueCart.in. It offered a popular model at a discount of 25 per cent compared to other online sellers.

Surprised, he read the details and realised it was refurbished, with a six-month warranty from the seller.

He ordered, opting for cash on delivery. When he received the phone and inspected it before payment, it looked like new.
Of late, many websites have started offering such refurbished products.
The idea has started gaining traction and major players such as eBay and Amazon (via Junglee.com) are also venturing into the segment.
What is it?
E-commerce players have lenient return policies. Customers can return a product between seven and 30 days, depending on the category.
"These items were earlier sold to unorganised liquidators at a fraction of the cost. We went to the e-commerce players for partnership and offered higher prices," says Philemon Raju S, co-founder of ValueCart.
There are others which also buy back from consumers directly. Individuals can go to websites such as Budli.in, choose to sell their gadgets and get an instant quote online.
Once they decide to sell, they need to fill a form specifying address and payment method. After picking up the product and evaluating it, money is paid within seven days.
Rohit Bagaria, founder of Budli, says the company also sources from e-commerce players, manufacturers, and distributors.
The pioneer of the concept in India was Greedust, that started way back in 2008.
Hitendra Chaturvedi, founder, says with the growth of online shopping, returned goods are becoming a big problem for e-tailers as these impact profits.
Online players are looking for partners to help them manage returned items, as well as old products received in exchange sales.
Entities such as Greendust buy, refurbish and sell such products. The growing interest in such commerce has helped the company achieve sales of Rs 150 crore (Rs 1.5 billion) a month.
The biggest category in the segment is smartphones. Philemon says the return for e-tailers in this category is five to seven per cent of the total products sold.

The number looks small but smartphone sales contribute at least 70 per cent of all products sold by big players.
Each player has evolved own methods for quality checks in different product categories.

In smartphones, for example, checks are done on 25 to 50 parameters that first involve scrutinising the software, then testing the hardware and, finally, the physical inspection.

Depending on the condition, the product is segregated into different buckets and the price is determined.

A product with minor scratches is sold at a higher price than one where components were changed.
Philemon says trust is a big challenge in refurbished goods. Consumers call them to ask if the product is second-hand and if there's a manufacturer's warranty, why is it restricted to six months?

The limited period warranty is an industry practice and if extending it makes customers more comfortable, the company does it. Budli has tie-ups with physical stores that let buyers inspect products before buying.

It also has a buyback guarantee, wherein they decide on a fair value, depending on the product's condition.

Greendust has 300 physical franchisee stores for products such as refrigerators, air conditioners and washing machines.
Wherever manufacturer warranties are not available, these companies have tied up with third-party service centres across India.
While only Greendust offers a 'no questions asked' returns policy, others have replacements for goods that are either defective, damaged or not as was described.
Should you buy?
Price is the main advantage when buying refurbished goods. More, during regular sales from e-tailers, a person can get new products cheaper than refurbished ones, combining different offers.
For instance, the Mi4i smartphone that will go for sale on ValueCart for Rs 10,999.
A buyer could have got a new phone for Rs 8,999 last month, when online retailers were conducting sales.
The price arbitrage in popular products is usually small when bought in sales.
A buyer needs to compare prices on different websites and check the offers available before the purchase on re-commerce websites.
In the refurbished product category, a customer gets a value proposition in products that are not popular or are discontinued because the manufacturers have got a newer version.
Buying refurbished goods also makes sense for those who change products regularly, say a year. Many buyers also opt for it when looking for a second product for rough use, say a mobile or appliance for office use.
This is also better than buying from a website that sells used goods, as you are sure about the source of products and quality. "There are cases when buyers have realised that goods bought from classified websites turned out to be stolen," says Bagaria.
What's on offer
Refurbished items are cheaper by 25 per cent or more, compared to new ones
Sourced from reliable channels and quality checks are conducted
Sellers' or manufacturers' warranty available
You can also sell old products on these platforms
Most offer replacements if buyers are not satisfied