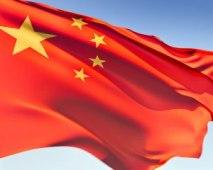 China's largest city Shanghai is set to follow capital Beijing to permit 72 hour visa free entry for transit tourists from 45 countries but not for those from immediate neighbourhood, including India and Pakistan.

Shanghai hopes to cement its burgeoning reputation as a global tourist hotspot by allowing visitors to spend three days in the city without a visa from January 1, state-run China Daily reported.

As the new year commences, citizens from 45 countries will be permitted a 72-hour visa-free stay inside the 'administrative area' of Shanghai, the municipal government said on Sunday.

The countries include the United States, France, Japan and Australia.

The names of India, Pakistan and other South Asian countries are conspicuously missing from the list.

The same list, which is mostly confined to European countries, applies to Beijing also which officials hope significantly boost the market for Chinese products as most of the tourists may use it for quick marketing around.

Shanghai already had a programme allowing visitors from 32 countries a 48-hour visa-free stay.

"The extra 24 hours is of great significance and will boost tourism," said Zhao Huanyan, senior researcher at the Tourism Research Institute under the Shanghai Academy of Social Sciences.

Shanghai has a different charm than cities like Beijing or Xi'an.

It usually takes a longer time
for tourists to be attracted to its beauty, say a night cruise on the Huangpu River, or a banquet and a shopping spree in the crooked alleys, Zhao said.
"The extra day will also allow business visitors to the city, the financial center of the country, more time to enjoy a city tour."
While the city's outbound travel has been enjoying double-digit growth in recent years, inbound tourism fell last year, but there are signs it is picking up.
In 2011, the number of foreign tourists visiting Shanghai reached 8.18 million, a 4 per cent drop from the previous year that saw the successful hosting of the 2010 World Expo.
It is expected that in 2012 the number of inbound overseas travellers will rise to 8.25 million, a three per cent increase.
"The new policy will benefit airlines, travel agencies, shopping areas and, importantly, five-star hotels," Zhao said.
According to real estate service firm Jones Lang LaSalle, Shanghai tops other Chinese cities with the largest number of four and five-star hotels, and is set to add another 80 to 100 hotels in the next three years.
However, during the first nine months of this year, the average price of five-star hotel rooms in the city dropped by 8.54 per cent, while the price for an equivalent room in Beijing saw a 10.9 per cent jump, Zhao told China Daily.
"The new policy is definitely good news for us," said Tang Weiwei, communications manager of Shanghai Pudong Kerry Hotel.
"We believe it will result in more guests."