Around 30-50 million passengers in the reserved category have switched over to digital payments.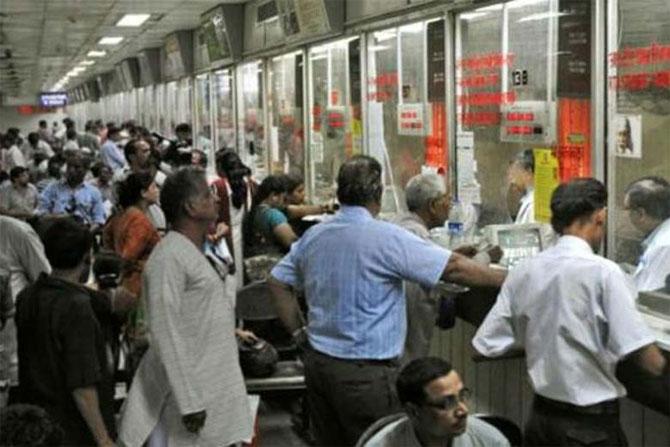 A little more than a year since demonetisation and the consequent push for digital payments by the government, Indian Railways seems to have benefitted substantially.
Online purchases of reserved railway tickets have climbed from 58 per cent in November 2016 to over 70 per cent now. About 30-50 million passengers in the reserved category have switched over to the digital mode of payments.
Prime Minister Narendra Modi had announced the demonetisation of old Rs 1,000 and Rs 500 notes, sucking out 86 per cent of the currency in circulation. One of the stated aims of the note ban was promoting digital transactions.
Over the same period, oil companies could not hold on to their digital consumer base.
"Digital payments, which were 9.5 per cent before demonetisation, climbed to 23 per cent and even 40 per cent in some areas at their peak. These now make up for 18 per cent of all fuel purchases," said an executive with an oil marketing company.
The revenue from digital railway ticketing, which was Rs 49 crore a day before demonetisation, has risen to Rs 80-85 crore in November 2017.
Railway revenue from reserved tickets is Rs 120 crore a day, of which Rs 25-30 crore is transacted at ticket counters. Of the 1.25 million passengers a day who buy reserved tickets, around 750,000 now book online.
"We want to increase the number of cashless transactions at ticket counters. Apart from card-swipe machines, we have BHIM or UPI (Unified Payments Interface) in all counters from December 1," said Mohammed Jamshed, member, traffic, Indian Railways.
The BHIM mobile app was launched by the government after demonetisation to facilitate instant fund transfers.
The railways have made card-swipe machines available at almost all of its counters. These machines were available at only 72 counters in November 2016. Digital transactions are possible now at unreserved ticket counters, suburban ticket counters, and parcel and catering offices.
Railway revenue from passenger services rose 5.2 per cent to Rs 31,820 crore between April 1 and November 20 this year from Rs 30,241 crore during the same period last year. The railways claim a series of passenger-related initiatives, including a dynamic fare system, contributed extra revenue of Rs 358 crore in premium trains.
To push digital transactions, the railways had waived service charge on tickets booked through the Indian Railway Catering and Tourism Corporation website and had also offered a 5 per cent discount on payments made online for services like catering and booking retiring rooms. Besides, a free insurance of Rs 10 lakh was also offered in case of online ticket booking.
Image used for representational purpose only. Photograph: PTI Photo.