Anil Ambani group firm Reliance Infrastructure said it will consider allotment of shares tomorrow, estimated to be worth about Rs 4,000 crore (Rs 40 billion), to a promoter entity.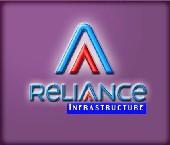 The shares will be alloted pursuant to the promoter group entity AAA Project Ventures Pvt Ltd exercising option to convert the warrants alloted to them in July 2009.

In a regulatory filing to BSE, R-Infra said that its Committee of Directors (Allotment) will meet on January 7 to consider allotment at a price of Rs 928.89 per share to AAA Project Ventures pursuant to warrant conversion by them.

The conversion price is considerably above the current market price of R-Infra shares, which were trading 1.5 per cent up at Rs 869.45 in afternoon trade.

In June 2009, shareholders of the company had approved issue of warrants to the promoter entity.

Thereafter, the company allotted 4.29 crore warrants to AAA Project Ventures Pvt Ltd which were convertible into equivalent number of equity shares at a price of Rs 928.89 per share.

The warrants carried option to be converted into shares at any time after October 9, 2009, but not after 18 months from the date of allotment of warrants, the company had said at that time.

The infrastructure arm of Anil Ambani group saw its net profit rising to Rs 1,519.39 crore (Rs 15.19 billion) for the year ended March 31, 2010, as compared to Rs 1,353.23 crore (Rs 13.53 billion) for the previous year.

Its total income rose from Rs 13,596.44 crore (Rs 135.96 billion) in the year ended March 31, 2009 to Rs 15,689.67 crore (Rs 156.89 billion) for the year ended March 31, 2010.