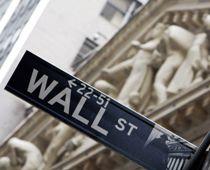 After three weeks of presenting evidence against Galleon Group founder Raj Rajaratnam, accused of making $45 million from insider trading, the prosecution is expected to rest its case on Wednesday.

Assistant US Attorney Jonathan Streeter has told US District Judge Richard Holwell that the government plans to present two more witnesses before wrapping up.

Rajaratnam's lawyer John Dowd said the defence could begin their case later on Tuesday. Since the trail began in March, government lawyers have played secretly recorded phone conversations between Rajaratnam and other alleged conspirators, who provided him with confidential information.

Out of 26 people arrested in the case, 19 have pleaded guilty. 53-year-old Rajaratnam, who is charged with 14 counts of conspiracy and securities fraud, denies wrongdoing.

If found guilty, he faces up to 20 years in prison.

Rajaratnam's old classmates from The Wharton School of the University of Pennsylvania Anil Kumar, a former McKinsey director and Rajiv Goel, a former Intel executive pleaded guilty and testified against him.

The prosecution also called the head of Goldman Sachs, Lloyd Blankfein, as a witness in connection with Rajiv Gupta, a former director at the investment bank, who is also accused of passing insider tips to Rajaratnam.

This week, the defence and prosecution argued about the admissibility of video-surveillance footage that shows another alleged conspirator, Roomy Khan,
faxing confidential information on Intel Corp. from late 1997 to early 1998, to Rajaratnam.
Khan, a former Intel executive, has pleaded guilty but will not be called as a witness in the trial.
The prosecution also wants the jury to listen to the testimony of an Intel employee, Mark West, who set up the camera and the fax machine, and knew about the investigation against Khan in the 1990s.
The defence, however, argues that the witness is irrelevant to the case.
The prosecution also wants to present recent phone records between Khan and Rajaratnam to draw a connection between their conversations and the subsequent trading done by the defendant.
Judge Holwell still has to decide on the admissibility of the video.
The prosecution and defence also argued about the admissibility of phone recordings between Kieran Taylor, a former Akamai Technologies executive, and former hedge-fund manager Danielle Chiesi, who has already pleaded guilty.
The defence argued that the 'colorful' nature of the conversation, punctuated with expletives, would prejudice the jury.
The judge, however, has allowed the recordings after crossing out certain portions of it.
The prosecution on Tuesday played a secretly recorded phone conversation between Rajaratnam and Chiesi to establish that the main accused received insider tips that Akamai Technologies Inc. was lowering its earning estimate.