Zoho founder and CEO Sridhar Vembu noticed that there was not much of a correlation between an employee's academic credentials and his performance at work.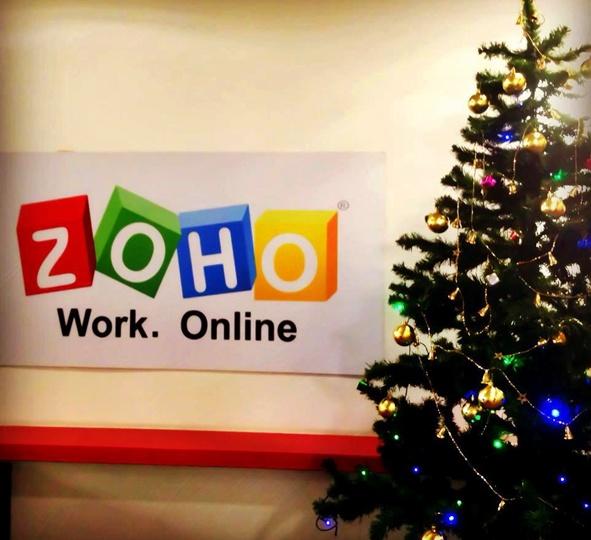 In Zoho's early days, when the software products company's target market was mainly the US and it was barely known in India, its country of origin, attracting and retaining talent was no easy task.

"We even had employees quitting because they said their prospective in-laws were pressuring them to join a big brand name!" recalls Raju Vegesna, the company's chief evangelist, who came on board in early 2001.

At college campuses, Zoho was pushed to the third or fourth slot during recruitment, by which time the top talent would have been picked up by the big IT companies.
Around this time, Zoho founder and CEO Sridhar Vembu noticed that there was not much of a correlation between an employee's academic credentials and his performance at work.

In an internal poll on whether college education had been useful, most of them said they had just fooled around in college, says Vegesna.


Vembu, himself a graduate of IIT Madras with a doctorate from Princeton University in the US, decided that it was time to look beyond the conventional method of hiring, with its emphasis on college degrees and multiple interview rounds, and thus Zoho University was born in 2005.

The students in the training programme are all from government high schools or diploma colleges in and around Chennai or other small towns in Tamil Nadu, selected after some tests of basic skills (none in computers).

They are then put through an 18-month-training programme, during which they get a stipend of Rs 8,000. At the end of it, most are absorbed in the company, depending on the performance.

"It was very tough to convince teachers and parents initially, but now it's got slightly easier," says Rebecca Khanna, one of the lecturers at the university.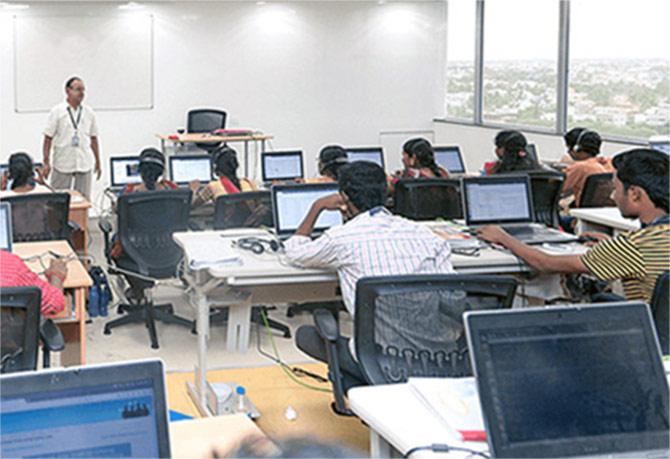 In one of the classrooms at Zoho's main office at DLF IT Park in Chennai, Kiruba Jayashree, a 17-year-old from Trichy in Tamil Nadu, is busy learning Java, HTML and Python.

It sounds incredible but Jayashree, whose father is a farmer and mother a homemaker, had not even touched a computer before she joined Zoho in April this year. She is among the approximately 100 students the company is training at present.

"We have over 300 employees at Zoho through the programme and 13-15 per cent of our employees don't have college degrees," says Vegesna.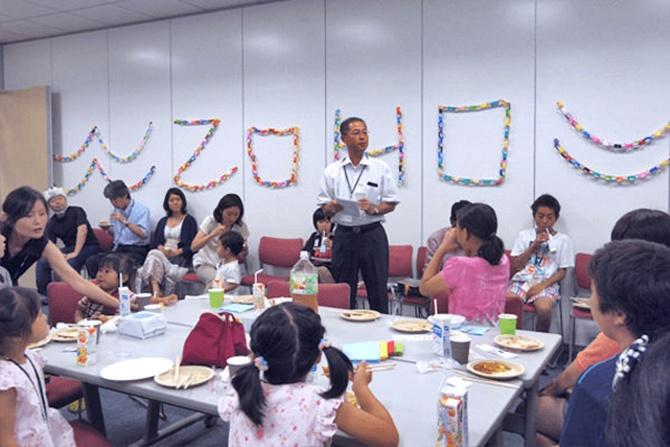 With hiring left to the discretion of team managers, the standard interview format is still around but it's not something the top management is very keen on.
Creating the university was one of the many unconventional moves of Zoho, which turned its attention to the Indian market last month with the launch of its products for users in India.

The privately held software products company, which was launched in 1996 as a network management company, has 10 million customers globally.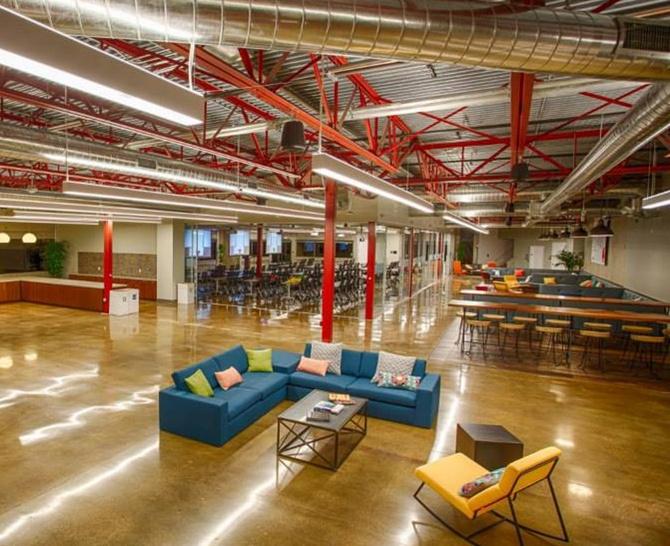 It currently has 2,500 employees at its main office in Porur in Chennai. In a couple of weeks, a new 28-acre campus in Guduvancheri, with capacity to accommodate 6,000 people, will be ready and employees will shift there in batches.

It also has a campus in Tenkashi in southern Tamil Nadu, which will eventually be scaled up to accommodate 1,000 employees from 100 at present.

The idea behind having a campus there was to attract employees from around the region who would then be able to enjoy a better quality of life and contribute to the local economy.

"The internet flattens the world and people in Tenkasi have access to the same information as someone in San Francisco, so why contribute to the traffic in cities," says Vegesna.
Keeping it bright
Each floor of the office in Porur is designed in shades of red, blue, green or yellow, the four colours of the company logo.

The conference room is a rather grim grey but the rest of the office is more cheerful. The office even has a games room with space for table tennis, carrom boards and chess boards.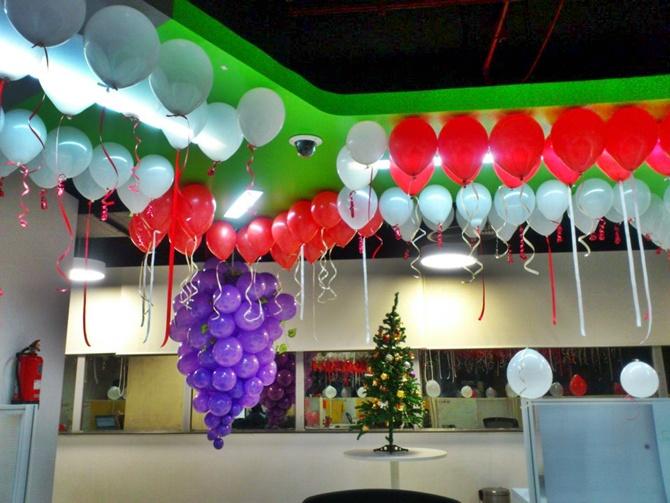 There is also a badminton court in another building. While there might not be refrigerators full of food at every corner, lunch is free for staff and other meals are heavily subsidised.
There is even a vegetable market set up in the evenings for employees to pick up groceries before they head home. "We probably do have the feel-good stuff other companies offer but it's just that we don't believe in using HR as a marketing tool. We like employees to come to us to work: they should make a difference by creating excellent products. We don't want them to join us because we offer free meals," Vegesna says.
On Friday, some of the male employees are in kurta-pyjama and a few women are in saris.
"Friday is ethnic day and I thought I would try it out once," says Hariharan Murali, a product marketing manager attired in a formal kurta and pyjama.
This is Murali's first stint in marketing and he says one of the only things he was asked at the Zoho interview was whether he was sure about the switch. "I said I was, and now here I am," he says.
Friday is also the day when the company hosts a 60-minute session for its designers called Friday 60, where they discuss product design.
Arun Raj, a visual designer who has come for the session, seems another typical Zoho hire, having dropped out of college.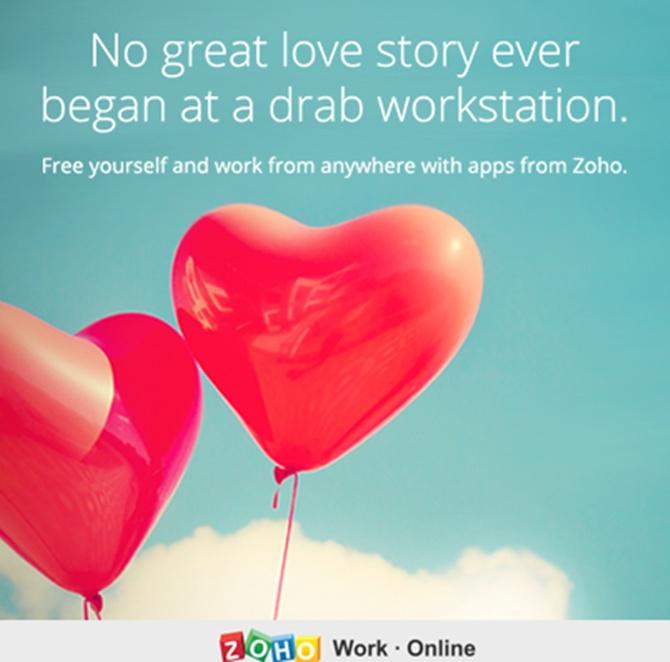 Raj's previous office had been in the same building as Zoho's old office and the company's growth had impressed him, pushing him to apply. "Usually, these recruitment processes take four months but I got an offer the same day," says the 23-year-old.
Zoho is considered something of an outlier also because it is one of the few technology companies that have grown without the help of venture capital.
"By the time we started doing things on a scale venture capitalists would be interested in, we no longer needed venture capital money. So it became a moot point," says Vegesna. Vembu continued to get calls every week so he blogged about it, asking VCs to leave him alone, but they are yet to give up.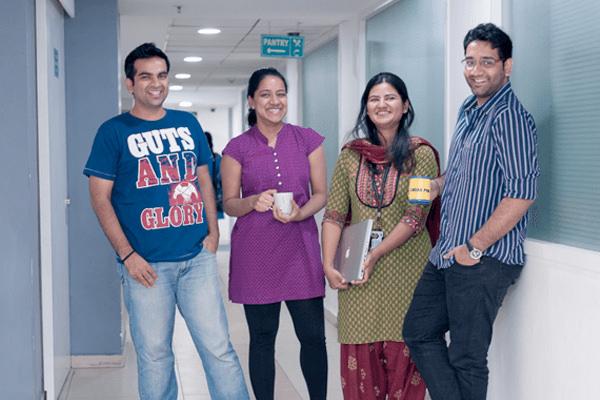 "Let's just say if someone does manage to get a meeting with Sridhar, they won't like what they hear," says the company's chief evangelist.
The company has had to pivot quite a few times since its inception in 1996, such as during the dotcom bust when 297 of its 300 customers went out of business.
The latest shift is the focus on the Indian market, with the company now offering its cloud-based business operating system suite to Indian customers, mainly small and medium businesses.
With the number of internet users poised to reach 302 million by the end of this year, the company is betting big on growth here. "Earlier, we looked at India as our talent pool for software, but now we are focusing on India as a market," says Vegesna.

Photographs: Courtesy, Zoho