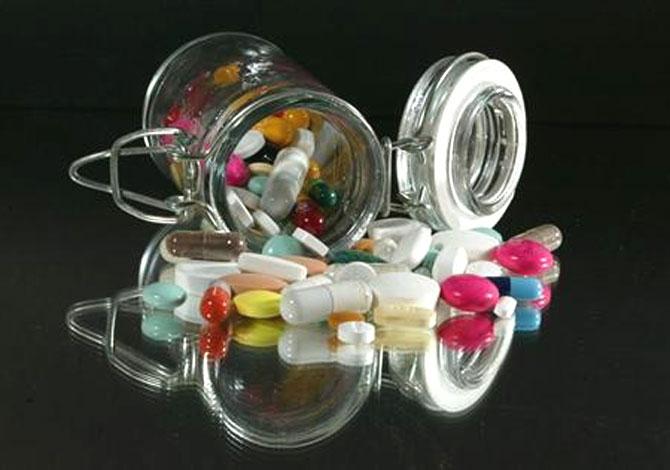 The pharmaceutical sector has been one of the highest sectoral gainers in recent weeks, with six of the top 10 stocks by market capitalisation touching their all-time highs in July.

Expectations of a strong performance in the June quarter, ahead of the results announcement by top pharma companies this week, has been one reason for the price surge.
In addition, consistent performance and preference of investors for stocks in the defensive space helped the sector outshine the broader markets.

"With the high hopes on the Budget belied, investors realise that recovery will be gradual and, therefore, are looking for safe bets such as pharma, which have been outperformers on a consistent basis," said Sarabjit Kour Nangra of Angel Broking.
In addition to robust growth and high returns, the sector has seen lower volatility and, thus, become a preferred choice for investors.
Over the past month, the BSE Healthcare index has gained roughly twice that of the benchmark, Sensex.
Even over a longer period of two years, the sector has grown by 73 per cent as compared to the Sensex returns of 51 per cent.

Despite strong gains, analysts feel there is still some steam left in the large-cap space and investors can see returns of 15-20 per cent.
The key reason continues to be market share gains in existing products, new product launches and exclusivity gains in the US market.
Further, analysts expect the growth story, primarily driven by the US, to be more broad-based, with the domestic pharma market recovering and those on other developing countries.

Domestic market growth was subdued over recent quarters, due to pricing issues between pharma companies and distribution partners after implementation of the new pricing policy.
Domestic pharma, which had down to single digit growth, is expected to return to its long-term rate of 12-15 per cent, driven by volume gains.

All this makes analysts believe there is 15-20 per cent upside still left in stock prices.
Ranjit Kapadia of Centrum Broking says pharma stocks are yet to touch their fair value and on valuation and growth parameters, prefers Lupin, Pfizer and Aurobindo Pharma.
Nangra of Angel says stocks are fairly valued and there could be a 15 per cent upside from these levels, with IPCA, Cipla and Dr Reddy's offering higher returns of 20-plus per cent.
All these stocks have not participated in the rally as much as their frontline peers or have been affected, as in the case of IPCA in US Food & Drug Administration (FDA)-related issues.
Large-cap Indian pharma companies are trading at 16-20 times their FY16 earnings estimates.
Though there are positives, Kapadia says there are risks, especially on the regulatory front, from both the US FDA and domestic drug authorities.
FDA actions have dented growth prospects of many in the recent past, the latest being IPCA, which lost 13 per cent on the bourses on a single day last week.
On the domestic front, recent moves by the government to bring more products under the ambit of price control has been a dampener.
However, the flexibility enjoyed by companies to increase their prices annually based on the wholesale price index helps mitigate cost pressure.
Further, part of the loss in pricing power is expected to be recouped in volume gains. Another risk is in rupee volatility, since most of the growth for Indian companies is driven by exports.