Financial planners believe that retail investors should avoid the IPOs or direct stock route because it is too risky for them.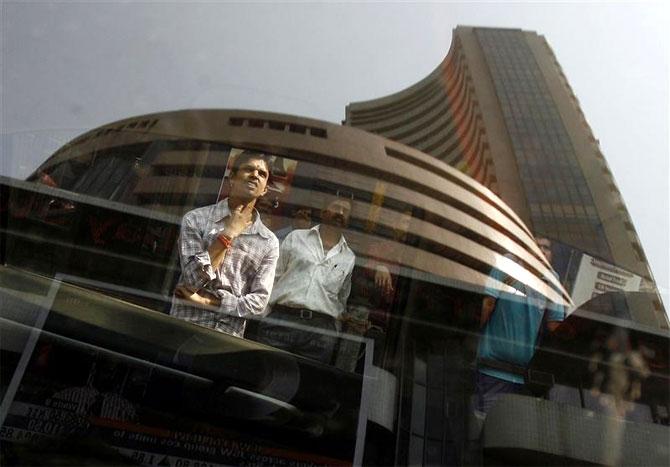 Retail investors should chew on these number. Of 18 initial public offerings in the calendar year 2015, eight had listing gains on the first day, while the other 10 were at a loss.
That is, the chances of listing gains are less than 50 per cent. Even the most-awaited IPO – InterGlobal Aviation – gave listing gains of only 15 per cent on the first day.
So, even if shares were allotted for the entire Rs 2 lakh (limit for retail investors) of investment, the gains would have been Rs 30,000 on the first day.
Also, if a retail investor sold these shares on the listing day, there would be a short-term capital gains tax of 15 per cent (applicable for sale of equities in less than year), thereby reducing the gains to Rs 25,500 or 12.25 per cent.
Clearly, the numbers aren't that impressive for one to enter a game in which there is a less than 50 per cent chance of succeeding and a tax incidence in the short term.
The worst part: If a retail investor does too much short-term selling in IPOs or trading, the income tax department may classify you as a trader and the tax rate may shoot up to 33 per cent.
This is the reason that U K Sinha, chairman, the Securities and Exchange Board of India (Sebi), isn't worried about the lack of retail investors in the recent IPOs.
In a recent event, Sinha said small investors are best advised to enter the market through institutions such as mutual funds and pension funds.
"For a large number of small investors and uninformed investors, Sebi's position is that they should not enter the market directly," said Sinha, making the market watchdog's position clear.
In fact, Sinha added retail investors should not enter direct stocks at all. Fund managers believe Sinha's comments come at the right time, as there was a lot of discussion due to low participation of retail investors in the recent IPOs.
"Retail investors have burnt their fingers too many times by directing investing in the stock market. Unless there is a compelling reason to do so, such as a divestment by government in which there are good discounts, they can avoid IPOs," says a fund manager, adding that even while investing in discounted IPOs, one should take the long-term perspective of at least three-five years.
Financial planners also believe that retail investors should avoid the IPOs or direct stock route because it is too risky for them.
However, investment expert Arun Kejriwal says that while the market regulator might be right in its observation, since there is a quota for retail investors in IPOs, they will be naturally attracted towards them when there is hype about a particular issue in the market.
"The market regulator should either reduce or scrap the retail quota of 35 per cent if it does not want them to participate. Also, the market regulator has also said that the mutual fund commission are highest in the world. So, that issue also has to be resolved."