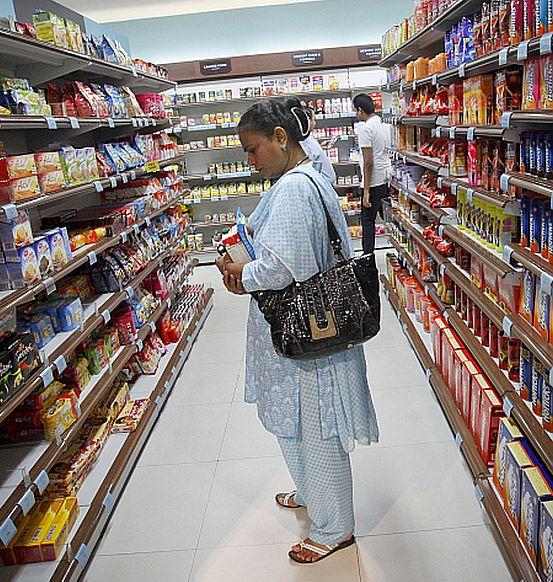 The Swiss food major had exited the water category in India several years ago.
Maggi noodles is not the only product for which Nestlé India has faced queries.
Food Safety and Standards Authority of India has closed more than 15 files related to the Swiss food major in the first four months of 2015.
These are among the 1,000-odd products for which files had been closed by FSSAI till the end of April.
Closed files refer to applications received by the regulator for product approvals and then closed because of 'non-submission of satisfactory response to the clarifications sought', according to the FSSAI website.
Other companies whose application files have been closed for at least some products in 2015 include Merck, Britannia, Danone Foods, Hindustan Unilever, Tata Starbucks, Amway, Dabur, Abbott, Hersheys, Heinz, Cadbury, Venky's, GlaxoSmithKline Consumer Healthcare, Piramal Healthcare and Kellogg, scanning of the data provided on the website shows.
Vitamin pre-mix, tri magnesium citrate, lactobacillus (probiotic preblends), asparaginase enzyme, beetroot juice concentrate, butter milk, mango lassi, sweet lassi, oil medium chain triglycerides, tapioca starch, Maggi spice, Neslac, a variant of Lactogen, resource dialysis and resource renal are among the product approval applications of Nestlé India closed by FSSAI this year.
Other products for which the approval process will not be carried forward by the regulator till a fresh application is filed and clarifications given include Tata Starbucks' sea salt and caramel sauce; Kellogg's Hot Chinese Oats; GlaxoSmithKline's Actigrow and Horlicks Coated Oats; Piramal's Nicoveg; M&M's compound chocolate; Hershey's ice breakers breath freshening mints; Heinz's phased modified oil; and Hindustan Unilever's tomato ketchup with modified starch.
The list of applications rejected this year till April 30 stretches to 217, and includes Tata Starbucks, Ferrero, Venky's, Biocon, Kellogg and McCain Foods, among others. In fact, as many as 32 product applications of Tata Starbucks have been rejected in the first four months out of a total of 217 struck down.
The rejected applications of Tata Starbucks are those for praline topping, bar mocha powder, raspberry flavoured syrup, jelly base coffee, tiramisu sauce, mango passion fruit juice blend, French vanilla flavoured sauce, raspberry blackcurrant juice, and decaf espresso whole bean roasted coffee and classic chai (tea) concentrate, international chocolate drink mix, among others.
Besides Starbucks, other proposals rejected in the first half of the year were Kellogg's Special K Red Berries, Ferrero's proprietary product milky and cocoa spreads, Venky's crispy chicken, Swiss Garnier Lifesciences' vitamins and capsules among others. Even others brands such as Korangani ready to drink tea, Mehrotra Consumer Products'organic rice, flour and pulses, and Annapurna's Sprint Energy Drink were rejected.
Nestlé India figures in the list of those which got approvals this year too.
Nestlé India's approval came for naturally carbonated mineral water, among other products.
The Swiss food major had exited the water category in India several years ago, though it's a top brand in many other geographies.
Others in the list of 237 getting no-objection certificate till end of April for a variety of products include companies such as Coca-Cola, Dabur, ITC, Britannia, Danone, Piramal Healthcare, GlaxoSmithKline, Ferrero, Pepsico, Hindustan Unilever, Mars, and Godfrey Phillips, among others.