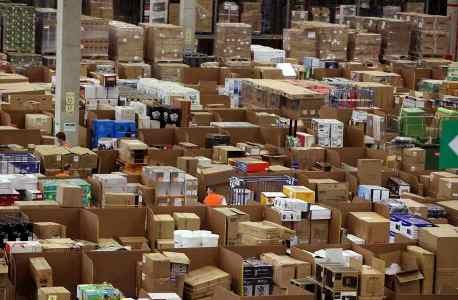 At least two top e-commerce companies operating in India -- Flipkart and Amazon -- will now have to go for rejig, industry watchers said.
One of the biggest hurdles that the e-commerce industry faces following the government guidelines on 100 per cent foreign direct investment in the sector is how to restructure their vendor sales system as per the new norms.
This need arises from the fact that the Department of Industrial Policy and Promotion has said that 'an e-commerce entity will not permit more than 25 per cent of the sales through its marketplace from one vendor or their group companies.'
Some companies are already seeking review of this clause.
At least two top e-commerce companies operating in India -- Flipkart and Amazon -- will now have to go for rejig, industry watchers said.
WS Retail, a familiar name to anyone who has shopped on Flipkart, is believed to account for more than 70 per cent of total sales on the platform.
While Flipkart promoters Sachin Bansal and Binny Bansal (not related to each other) sold their stake in WS Retail to former OnMobile global chief operating officer Rajeev Kuchhal and some other investors in 2012, the vendor continues to be dominant on the site.
This would have to end now.
In financial year 2015, WS Retail, which was founded by the Bansals, nearly tripled its turnover to Rs 10,163 crore (Rs 101.63 billion), according to the Registrar of Companies. Almost in sync, Flipkart India, the wholesale arm of the Bengaluru-based firm, also reported a threefold rise in revenue in FY15 to Rs 9,351 crore (Rs 93.51 billion).
Flipkart has a few more registered companies under its name and therefore the full revenue of the group could not be calculated.
As for Amazon India, the most prominent vendor is Cloudtail, which makes up for about 40 per cent of the sales on the platform.
Cloudtail, according to industry insiders, is a 49:51 joint venture between Amazon Asia and Catamaran, Infosys founder N R Narayana Murthy's personal investment vehicle.
Cloudtail is a subsidiary of Prione Business Services, an entity with equal investment from Amazon Asia and Catamaran.
It reported a loss of Rs 31.7 crore (Rs 317 million) for 2014-15 on sales of Rs 1,145 crore (Rs 11.45 billion).
Paresh Parekh, tax partner -- Retail & Consumer Products, EY, said some of the new conditions regarding limit on single vendor sales through marketplace could impact some existing players.
E-commerce Coalition Secretary Aamir Jariwala argued that 'unnecessary restrictions on the number of sellers and sole responsibility on them for warranty and guarantee will throttle the growth of the industry.'
Jariwala said the government should review these conditions.