There is immense pressure on Biyani to go ahead with the RIL offer after FRL defaulted on its interest payments of Rs 100 crore on July 22.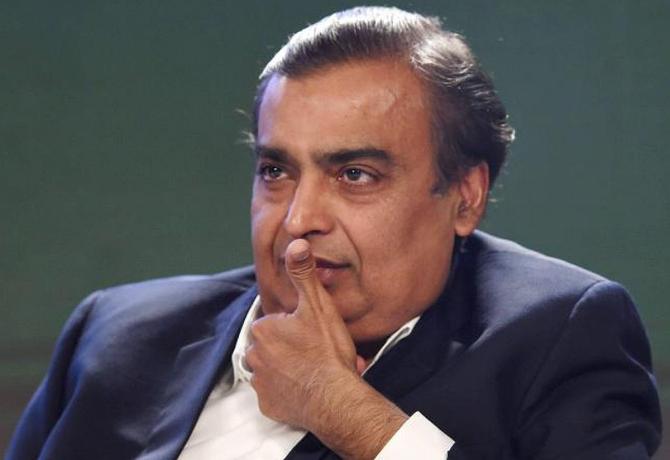 India's biggest firm, Reliance Industries (RIL), is giving final touches to the acquisition of Future Retail (FRL).
This will also involve Future Group's grocery and logistics arms.
Bankers said the acquisition plan will not only include the flagship Future Retail, but other group companies - the logistics firm Future Supply Chain Solutions and Future Consumer.
"There will be a couple of mergers among Future Group companies and as part of the deal, RIL will go for an all-stock deal," said a source in the know.
The share price of RIL shot up by 7.1 per cent on Tuesday, taking its total valuation to Rs 13.74 trillion, as the Ambani-owned firm finalised its plans with lenders to acquire the debt-hit company.
The shares of FRL also rose 4.39 per cent, while Future Supply Chain Solutions was also up 3.68 per cent.
The lenders, who have pledged on the majority of Future Group promoter Kishore Biyani's stake of 41.73 per cent in FRL and in other companies, plan to convert a part of Biyani's loans into equity, so that they receive shares in Reliance Retail, said the source.
The promoter entities of Biyani have a debt of Rs 12,778 crore as on September last year and were finding it difficult to service its dues, leading to its sale.
There is immense pressure on Biyani to go ahead with the RIL offer after FRL defaulted on its interest payments of Rs 100 crore on July 22, leading to rating firm S&P Global Ratings warning it could downgrade the retail firm to 'default' after 30 days because the company faced liquidity pressure, depressed operating cash flow, and delays in disbursement.
Even if FRL makes the coupon payment within the 30-day grace period, its weak liquidity will remain an overarching credit risk, S&P had warned.
An RIL spokesperson declined to comment. Future Group officials were unavailable for comment.
FRL is engaged mainly in home and electronics retailing and value retailing and operates Big Bazaar, Easyday, and Foodhall, among other format retail stores.
The deal will also involve Future Consumer, which operates the food business, and has significant links with FRL, which is its largest customer, accounting for almost 80 per cent of its annual sales.
Similarly, Future Supply Chain Solutions provides supply-chain solutions (for non-agro products) to Future Group companies as well as to outside companies.
The supply-chain company gets 65 per cent of its business from FRL.
The Covid-19 pandemic has come at a bad time for Future Group, facing pressure due to high debt and leading to a fall in the group's share price and triggering margin calls.
Bankers said the pandemic had started disrupting the business operations of all Future Group companies, leading to challenges in sourcing, manpower, supply chain, and distribution impacted by the lockdowns.
Interestingly, the promoters of Future had promised banks to sell their stake in the two insurance ventures or merge with SBI General Insurance.
But the transactions were not announced till July 31, leading to more pressure on the promoters to agree to the deal.
On Monday, IIFL Securities valued Reliance Retail at 35x its 2021-22 earnings before interest, tax, depreciation, and amortisation at an enterprise value of $57 billion.
The multiple has been raised from 25x to account for Reliance Retail's strong performance in the grocery segment.
On a base case, IIFL valued RIL at a market capitalisation of $184 billion, which is based on oil-to-chemical's valuation of $63 billion and Reliance Jio at $73 billion.
Photograph: PTI Photo