Critics argue that much more could have been done and that the government was slow to react to many events.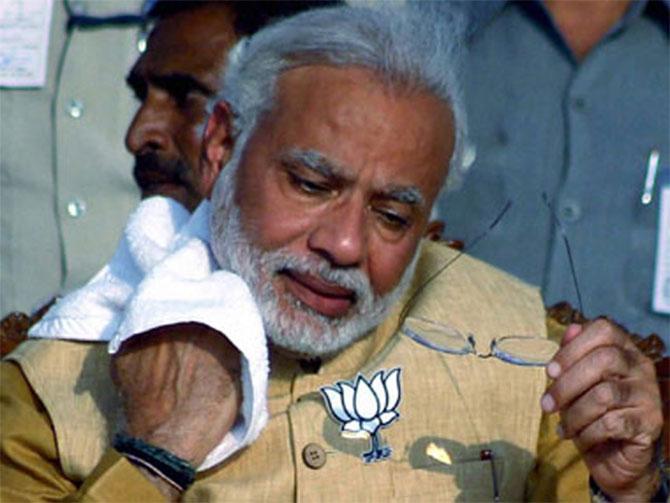 In the last three years, the Narendra Modi government has faced it all. From severe droughts that crippled its farm economy to bountiful rains that produced highest ever foodgrain output.
In between, the farm sector has seen serious attempts to structurally change the rural sector with a new crop insurance programme, renewed focus on irrigation and emphasis on health of the soil.
Critics argue that much more could have been done and that the government was slow to react to many events.
"Agreed droughts cannot be controlled, but sudden and sharp fall in prices of agriculture commodities weren't handled properly which pushed farmers into a debt trap. This is where the government could have performed better considering that demand destruction in rural areas impacts almost 70 per cent of the population," Himanshu, an associate professor at the Centre for Economic Studies and Planning School of Social Sciences at Jawaharlal Nehru University (JNU) told Business Standard.
Many of the measures taken by the Central government were in the right direction but their on ground implementation has been tardy, according to Ashok Gulati, former chairman of the Commission for Agriculture Costs and Prices (CACP).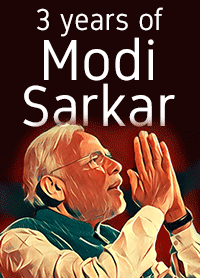 He cited the example of 23 priority irrigation projects which were to be completed by March 2017. ''Not a single one has been completed.'' The intention hasn't been wrong, but they haven't shown big result on ground yet, said Gulati.
Weak start
In fact, Modi government's tenure in 2014 started with the country staring at a drought with southwest monsoon almost 12 per cent less than normal.
Around 11 of the 36 meteorological subdivisions received less than normal rains with large parts of North, Central and southern India experiencing drought or drought-like conditions.
2015 began on a sour note as well with widespread hailstorm and unseasonal rains, damaging standing rabi crops spread over 19 million hectares.
This was followed by yet another year of deficit rainfall.
Global impact
During these years, farm-gate price of many commodities across the country slumped due to global weakness in commodity markets combined with poor domestic demand. For customers though, prices of pulses went unusually high as production dropped.
The government responded first by lowering the threshold for eligibility for assistance due to crop loss from 50 to 33 per cent and raising the financial assistance in the event of death from Rs 150,000 to Rs 400,000, followed by a comprehensive national crop insurance programme.
Useful steps
Named the Pradhan Mantri Fasal Bima Yojana (PMFBY), the scheme, also covered post-harvest losses for cut and spread crops lying in the fields upto 14 days due to cyclone, cyclonic and unseasonal rains.
The revamped crop insurance scheme was quickly lapped up by the state and after initial delays in notification, the area under the scheme in 2016-17 rabi season has risen to almost 40 per cent of the total cropped area.
In addition, long-term initiatives like electronic national agriculture market (e-NaM), Pradhan Mantri Krishi Sinchayee Yojana, Soil Health Card scheme for better management of soil, Neem Coating of Urea, Programme for Organic Farming, tagging of cattle through Aadhaar-like cards are all meant to deliver results over the next few years.
But some programmes such as 100 per cent neem coating of urea have already started showing their impact, with the Centre claiming that in 2016-17 it has saved around 10 per cent urea.
This accounts for roughly around 3.2 million tonnes, which was being diverted to non-agricultural purposes.
"Overall, I think that in the first two years, agriculture production was impacted by bad weather which reversed in 2016-17 due to good monsoon,'' pointed out Shashank Bhide, director of Madras Institute of Development Studies.
Secondly, from the point of view of food inflation, the three years have been good for consumers but not so for producers as food prices have plummeted, he said. "Going forward, I feel that the several new initiatives announced by the government, would safeguard growers."
Delayed results
One criticism against many of the schemes and initiatives announced by the Modi government in the last three years is that most of them will show results with a lag, which adds to an air of uncertainty.
Photograph: PTI Photo