World's growing demand for energy is also a big problem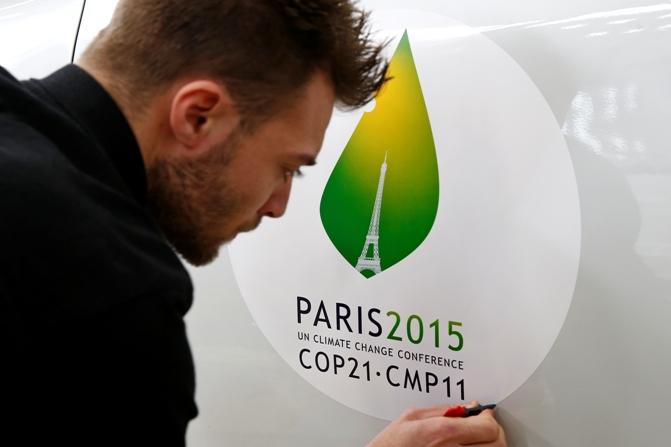 Twenty countries, including India, the US and China, will on Monday launch an initiative to double their clean energy research and development budget over the next five years as part of global efforts to tackle climate change.
The total amount of money being committed by these 20 countries -- under Mission Innovation -- amount to $20 billion, about half of which would come from the US, White House officials said.
A formal announcement of the initiative is expected later in the day at a meeting attended by US President Barack Obama, Prime Minister Narendra Modi and French President Francois Hollande along with other leaders from the private and public sector, a White House official told reporters before Obama left for Paris to attend the crucial climate change summit in Paris.
These additional resources will dramatically expand the new technologies that will define a future global power mix that is clean, affordable and reliable, the White House said.
"This is an effort designed to accelerate clean energy innovation and address global climate change, provide affordable clean energy to consumers with a special focus on the developing world in creating commercial opportunities for creating clean energy in developing countries," top Obama adviser Brian Deese told reporters.
Other participating countries include France, Germany, Australia, Brazil, Canada, Chile, Denmark, Indonesia, Italy, Japan, South Korea, Mexico, Norway, Saudi Arabia, Sweden, the United Arab Emirates and the UK.
These 20 countries account for over 80 per cent of global clean energy R&D.
"One thing that we know clearly is that the investment in basic research in clean energy technologies needs to be connected to private capital that's willing to deploy against the most promising of those technologies and help bring them to scale," Deese said.
Noting that Individual countries will focus on clean energy efforts that suit their needs, like energy efficiency or reducing hydrofluorocarbons, US Energy Secretary Ernest Moniz said in the US' increase in funding, about 15 per cent per year starting in 2017, would rely on Congress.
"There's a lot of support for innovation," he said.
In addition to Mission Innovation, another Breakthrough Energy Coalition will be launched simultaneously.
Spearheaded by Bill Gates, is a global group of private investors that will take the risks that allow the early stage energy companies that emerge from the research programmes of Mission Innovation countries to come out of the lab and into the marketplace.
"The renewable technologies we have today, like wind and solar, have made a lot of progress and could be one path to a zero-carbon energy future," Microsoft founder Bill Gates said in a statement.
"But given the scale of the challenge, we need to be exploring many different paths -- and that means we also need to invent new approaches. Private companies will ultimately develop these energy breakthroughs, but their work will rely on the kind of basic research that only governments can fund.
"Both have a role to play," Gates said.
He noted that the world's growing demand for energy is also a big problem, because most of that energy comes from hydrocarbons, which emit greenhouse gases and drive climate change.
"So we need to move to sources of energy that are affordable and reliable, and don't produce any carbon," he said.
Image: An employee installs a sticker with the logo of the upcoming COP21 Climate Change Conference on a Renault ZOE electric car in Boulogne-Billancourt, near Paris, France, November 16, 2015. Photograph: Benoit Tessier/Reuters