HUL believes that post Covid, the awareness about health and wellbeing and selfcare, has exploded and there is a mindset change from health as absence of disease, to health as a part of lifestyle.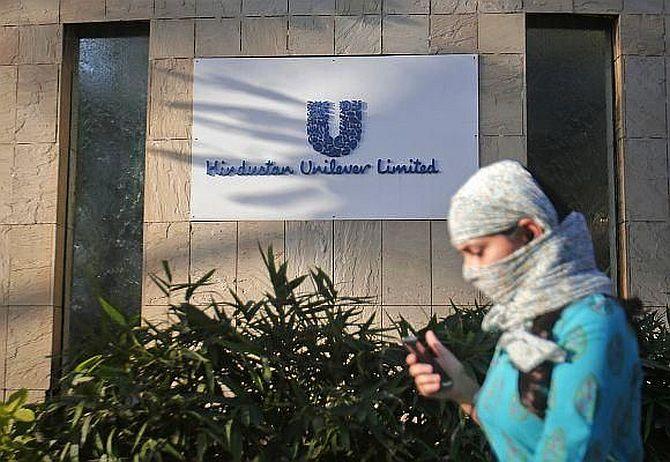 Hindustan Unilever believes that the health and wellbeing space is the sunrise market of the future.
This strategy by one of India's largest consumer goods is the success Unilever witnessed in the US in the segment which it entered in 2017 through acquisitions alone and has built a (euro) billion plus business which is the fastest growing part of Unilever in the beauty and wellbeing category.
"The philosophy of entering this space early and going through the acquisition route, where there are value properties and assets is what we are doing in India as well," Madhusudhan Rao, executive director, personal care and beauty & wellbeing, HUL, told Business Standard in an interview.
Rao added that the health wellbeing market in India is about Rs 18,000 crore (Rs 180 billion) to Rs 20,000 crores (Rs 200 billion) and this is growing at double digits.
"It is actually growing two times the beauty market in India. I would imagine at this rate, it should get to Rs 30,000 crore (Rs 300 billion) soon," Rao said.
On acquisitions Rao added that HUL is never averse to mergers and acquisitions and the company looks at M&A from a lens of strategic fit.
"The value that we can create from the asset, the timing at which we would like to get in and whether it makes overall commercial sense," he said.
HUL also started its journey in India in the segment in December 2022 by signing a deal to acquire a majority stake in Zywie Ventures which sells plant based and clean-label consumer wellness brand under the brand name Oziva for Rs 264.28 crores (Rs 2.64 billion). It will also indirectly acquire its subsidiary Zenherb Labs.
In another transaction, the now owner of Horlicks also acquired a 19.8 per cent stake in Nutritionalab which houses its products under the brand name Wellbeing Nutrition for Rs 70 crore (Rs 700 million).
HUL believes that post Covid, the awareness about health and wellbeing and selfcare, has exploded and there is a mindset change from health as absence of disease, to health as a part of lifestyle.
Rao explained that the category initially grows in the digital space, as consumers typically look for information and also shop online and digital commerce and D2C is the primary conduit.
"Once you reach a scale and mental reach, then it transcends into offline," Rao elaborated. "Therefore, we see online being the primary driver for a few years and then trial, physical distribution then catch up and then it becomes bigger than offline."
HUL is witnessing a similar pattern unfolding in India currently.
Rao also said a lot of efforts will go into category development through consumer education, innovation, benefit segmentation, investments in brand building, creating availability etc.
Adding, "creating right portfolios from a channel lens is equally important."
Rao also said that Unilever is well placed because it has a proven record of category creation over years and already has a portfolio of brands and personal care and nutrition products like Horlicks where it reaches emerging channels of chemists, health and wellbeing stores and pharma.
"We see specialist channels emerging and will grow in the physical space and will be a big trend in future," Rao said.
HUL is of the view that the explosion of the channel in health and wellbeing, even Mom and Pop chemists will be stocking these kinds of products and not just specialty outlets.
"This will be the way forward and given that we already have a good portfolio, both in beauty and personal care, including the acquisition that we did, has given us the leeway to get into these stores and we will play to our advantage," he explained.
On the pricing front, Rao said as the scale builds up, it will become more and more affordable.
For a few years, both in terms of the ingredients, the science and technology that goes into it, the cost of distribution in specialist channels will continue to position this as premium products addressing higher order health benefits.
Feature Presentation: Ashish Narsale/Rediff.com