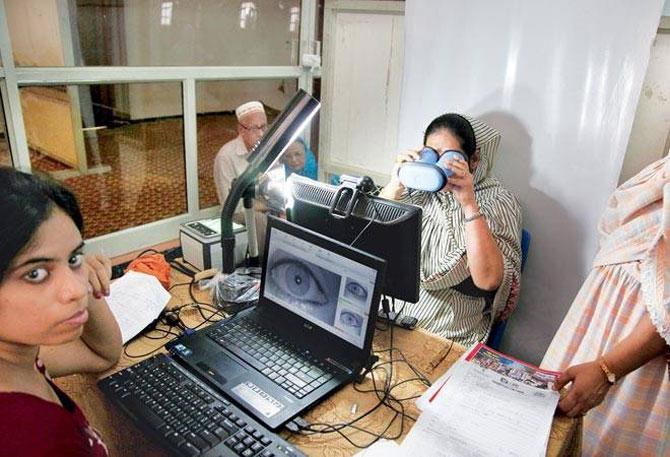 Impressed by the success of Aadhar, the World Bank is looking at ways to use this experience to advice other countries in framing similar strategies, a top Indian official said.
"People here (in the World Bank) are very appreciative of Aadhar. They want to use this experience to advise other countries in framing their strategies," Dr Ajay Bhushan Pandey, Director General of the Unique Identification Authority of India told PTI.
Pandey was in Washington for a series of meetings with World Bank officials wherein he made a presentation before it and interacted with officials especially invited from other countries who are interested in emulating Aadhar.
In his presentation, Pandey explained how Aadhar is being used for various subsidy programmes and is saving a lot of money to the government.
Under Aadhar now more than one billion people have their online identity, he said, adding that the cost of issuing one Aadhar ID was less than $1.
Since it can be authenticated anywhere any time, token-less, Aadhar has multiple uses.
Observing that it enables banking at doorsteps and direct transfer of subsidies, Pandey said the Indian Government has saved billions of dollars.
This is one of the key attraction from many African countries which wants to adopt a similar model of issuing an id card to its citizens.
In this way they would be able to save money and effectively target their subsidy programmes, Pandey said.
People now enrolled in Aadhar and gradually moving towards the goal of paperless, presence less and cashless transactions, he said.
Photograph: Reuters