These courts will be set up in Mumbai, Delhi, Chennai, Kolkata, and Hyderabad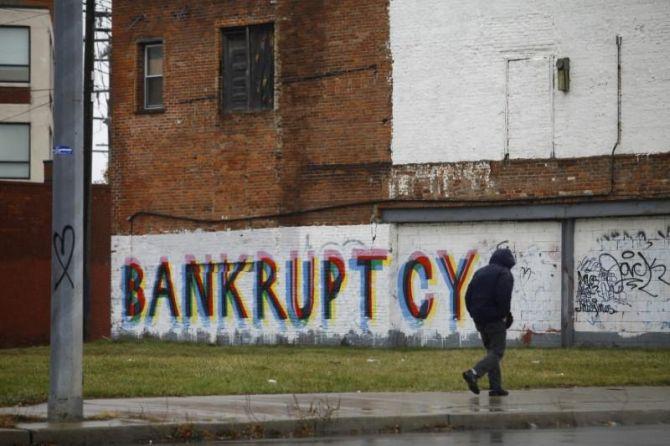 The corporate affairs ministry has proposed setting up special courts under the National Company Law Tribunal (NCLT) to deal with insolvency cases.
Ministry officials say eight courts are proposed to be set up for this purpose.
"These courts will be set up in Mumbai, Delhi, Chennai, Kolkata, and Hyderabad," a senior ministry official said.
While three courts are proposed to be set up in Mumbai, two may come up in Delhi and one each in Chennai, Kolkata, and Hyderabad.
After these are set up, Mumbai will have seven courts, Delhi six, and Chennai, Kolkata, and Hyderabad three each under the NCLT.
When the Reserve Bank of India (RBI) came up with its first list of non-performing assets to be referred to the NCLT last year, experts had said there would be a burden on the tribunal despite it having 11 benches.
The NCLT handles company law cases and mergers and acquisitions, apart from insolvency and bankruptcy cases.
A total of 9,073 cases are under consideration in the NCLT as on January 31, 2018, including 1,630 cases of merger and amalgamation, 2,511 cases of insolvency, and 4,932 cases under other sections of the Companies Act, 2013, according to the government's reply in Parliament.
Subsequently, in the months after that, the number of cases has doubled, sources said.
Till the end of June, 6,326 companies had filed cases in the NCLT under the Insolvency and Bankruptcy Code.
Of those, a majority has gone into liquidation.
The NCLT has given liquidation orders in 4,390 cases and 907 cases have been referred for resolution.
Of the first 12 cases referred by the RBI, three have been resolved.
Apart from the government working towards a cross-border insolvency framework that will require the upgrade of infrastructure at the NCLT, e-courts will be set up so that in the jurisdictions that sign an understanding with the Indian government, cross-border insolvency proceedings can take place.
A committee is discussing the contours of cross-border insolvency provisions.
Globally, the UNCITRAL (United Nations Commission on International Trade Law) Model Law on Cross-Border Insolvency, 1997, has emerged as the most widely accepted legal framework to deal with cross-border insolvency issues.
Owing to the growing prevalence of multinational insolvencies, the Model Law has been adopted by 44 countries, including Singapore, the UK, and the US.
The Insolvency and Bankruptcy Code came into effect in 2016.
Photograh: Joshua Lott/Reuters