On one hand, Limaye will have to battle legacy issues, while, on the other hand, he will have to ensure that the exchange is able to maintain its leadership position.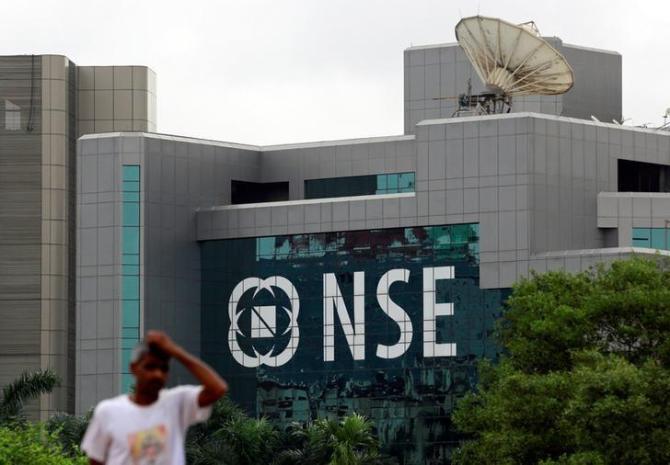 Having been a part of the financial industry during the 2008 global meltdown and the recent asset quality problem, Vikram Limaye is no stranger to handling crisis.
However, 50-year-old Limaye, who has studied chartered accounting and possesses an MBA, has embarked upon one of the most challenging assignments of his career so far by taking up the top job at the National Stock Exchange (NSE).
Limaye took charge as managing director (MD) and chief executive officer (CEO) of the exchange on July 17, over seven months after his predecessor Chitra Ramakrishna quit unexpectedly.
The country's largest stock exchange has been in a fire-fighting mode for over two years now.
At the heart of its problems are allegations of unfair access to certain brokers at its co-location (colo) facility that the NSE is battling with market regulator Securities and Exchange Board of India (Sebi) since 2015.
The exchange and 14 of its current and former key personnel have responded to Sebi's show cause notices seeking explanations over their roles and responsibilities.
Meanwhile, the NSE is keen to settle the case through the consent mechanism route, under which an alleged wrongdoer can settle charges by accepting a penalty without admitting or denying any guilt.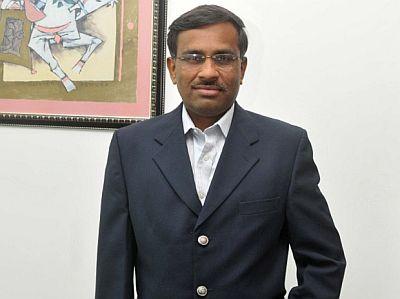 Sebi, which has initiated an audit to ascertain if any entities made any monetary gains by gaining preferential access, hasn't yet made it clear if the colo issue can be settled through consent - which would help NSE save crucial time.
Limaye's obvious priority would be to quickly resolve the colo controversy. Given his previous role as MD & CEO of financing firm IDFC, Limaye is used to dealing with various regulators and government bodies.
He would be hopeful that these skills will prove handy during his stint at the NSE. Both Sebi and NSE have stated that there won't be an initial public offer (IPO) till the colo controversy is settled.
"My immediate priorities would be sorting out regulatory issues; improving stakeholder relationships, which might have taken a beating in the past few years; boosting employee morale and stability; strengthening controls and process; and taking the NSE public, the timing of which will depend on when the regulatory issues get sorted," says Limaye.
The cash-rich NSE filed for a Rs 10,000-crore IPO with Sebi last December to provide exits to several of its shareholders.
The exchange's board is hopeful that it will be able to hit the market within a short time after the colo issue is settled. The timing of the IPO is also crucial given the shareholder pressure.
For years, private equity investors, including Tiger Global, Temasek, and Norwest Venture Partners, have been eager to cash in on their investments.
"Several important things such as the IPO and new product launches have got put on hold due to the controversy. Everything revolves around how quickly NSE is able to settle the pending regulatory issues," said a senior executive at one of NSE's shareholder, adding that a lot of shareholders were beginning to lose patience.
Sources say NSE is keen to launch new products in the derivatives segment, such as weekly-settled options. However, the exchange has not been able to push for approvals due to the colo overhang.
On one hand, Limaye will have to battle legacy issues, while, on the other hand, he will have to ensure that the exchange is able to maintain its leadership position.
NSE has a virtual monopoly in the derivatives segment, which accounts for nearly 95 per cent of the equity segment volumes.
The high volumes in the derivatives segment have come under the spotlight as the market regulator, in a discussion paper last week, called for a more balanced participation, inviting public feedback to develop the market.
Also, derivative volumes are expected to take a hit since Sebi has banned participatory notes from taking unhedged positions.
This would add to the NSE's challenges in defending its turf.
While Limaye is expected to hit the ground running, it won't be easy being the first outsider, not to mention someone who has no experience working for an exchange, to head the bourse since its inception in 1992, particularly at a time when employee morale is low due to an increase in scrutiny amid several audits, internal and external.
"Employee morale is very delicate. Limaye will have to take everyone along and ensure everyone stays motivated," says a NSE staffer.
In a recent letter to employees, NSE chairman Ashok Chawla highlighted the challenges faced by the exchange while highlighting its "human capital". "...it has been a period of challenges- on the organisational front, stress over the legacy technology issues, re-energising of relations with stakeholders across the spectrum from the regulator to shareholders," he wrote.
In heading the country's largest exchange, which in a way is India's financial nerve, Limaye will also have to live with intense scrutiny from all quarters, which includes brokers, regulators, the government, shareholders, and the public at large.
This was well demonstrated when the NSE had to halt trading for three hours last Monday after being hit by a technical glitch.
Key challenges ahead for Limaye
First outsider to head the 25-year old exchange
Settling the preferential access controversy with Sebi
Boosting employee morale and ensuring they stay motivated
Making NSE IPO-ready by settling regulatory issues
Managing expectations of all stakeholders
'Monday's trading halt did not result in any financial loss'

Vikram Limaye, the new managing director (MD) and chief executive officer (CEO) of the National Stock Exchange (NSE) tells Samie Modak that he doesn't want to give a timeline for the co-location (colo) issue to settle but says he would like to end it soon. Excerpts:
NSE is keen to settle the colo issue through consent. At what stage are the consent talks?
There have been discussions between NSE and Sebi (Securities and Exchange Board of India) on the consent process.
Now that I have joined, I will pursue those talks and see how we can move along. In any consent process, there is a formal application that needs to be made first.
Then Sebi will review it and then agree to take it for consent.
What if Sebi rejects the consent plea?
If consent doesn't go through, then Sebi will decide how to conclude this thing by undertaking a formal legal process.
Have you assigned a time frame to settle the colo issue?
I would like this to end as soon as possible. But, I can't come up with any timeline. I am sensitive to how the regulator thinks about these things.
I don't want to second guess. Sebi will have to follow a due process.
Has the EY audit report on NSE cash and currency segment come?
Not yet. It is expected to come in the next two to four weeks.
Has Sebi appointed an auditor to ascertain monetary gains due to the colo issue?
That is a separate exercise that Sebi is conducting. They are not doing it through NSE. I am not aware of anyone they have appointed.
Was there any financial loss because of last week's trading glitch?
There is no financial loss that has been brought to my attention. A detailed report on Monday's technical glitch is being finalised in terms of the nature of the problem.
That will get discussed with the standing committee for technology at NSE.
Once we have their views on the nature of the issue and steps taken to address the issue, the report will be shared with Sebi and the ministry of finance.
Are you ruling out cyber attack or hacking?
We have clarified that it is nothing to do with any cyber attack.
Photograph: Danish Siddiqui/Reuters