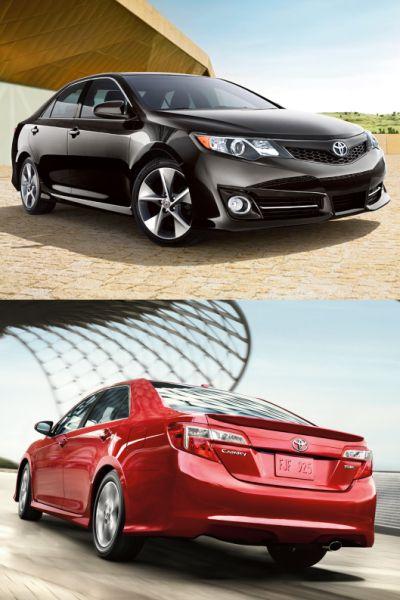 The Delhi government's recent effort to allow vehicles to ply on alternate days, based on their registration numbers, has been a boon for Toyota Kirloskar Motor's sedan, the Camry.
Vehicles operating on CNG or hybrids or electrically run are exempt from the on/off ban in Delhi.
The Camry has a hybrid option and its sales in Delhi and elsewhere in the National Capital Region have shot up.
Takeshi Amakasu, senior vice-president, says Camry sales doubled during the January to April period this year as compared to last year.
The boost actually began with the Supreme Court's ban last December on vehicles with a diesel engine capacity of more than 2,000cc being sold in the NCR.
The Camry hybrid sold 466 units in January-April in the region.
The Camry hybrid has otherwise done well in the Indian market.
Toyota sold a total of 1,118 units during 2015-16, a rise over the earlier year of 46 per cent. As much as 90-95 per cent of Camry sales are of the hybrid.
A FAME (Faster adoption and manufacturing of hybrid and electric vehicles) India plan had been introduced by the government in April 2015, offering incentives for electric and hybrid vehicles up to Rs 138,000 each.
On if there were plans to bring more hybrid vehicles for the Indian market, as governments here are taking a strong position on vehicular emissions, Amakasu said the company was contemplating its strategy.
Toyota globally also has a hybrid version of its Corolla. Its rival, Honda Cars India, plans to re-introduce its Accord brand in India, with a hybrid Accord sedan likely to be launched in September-October.
On the other hand, the NCR diesel ban has hit Toyota hard, as a little more than 80 per cent of its overall sales in India are of diesel vehicles.
Amakasu said the ban had hit seven per cent of the company's overall sales.
In fact, its all-new multipurpose Innova Crysta, launched at Rs 14 lakh (Rs 1.4 million), has a 2.8 litre engine and hence cannot be sold in the NCR.
TKMPL leads the multipurpose vehicle segment as such in this country, with a 36 per cent share.
Image: Toyota Camry Hybrid. Photograph: Kind courtesy, Toyota