Besides the thrill of changing cars quite often, a higher tax deduction is also available, experts tell Tinesh Bhasin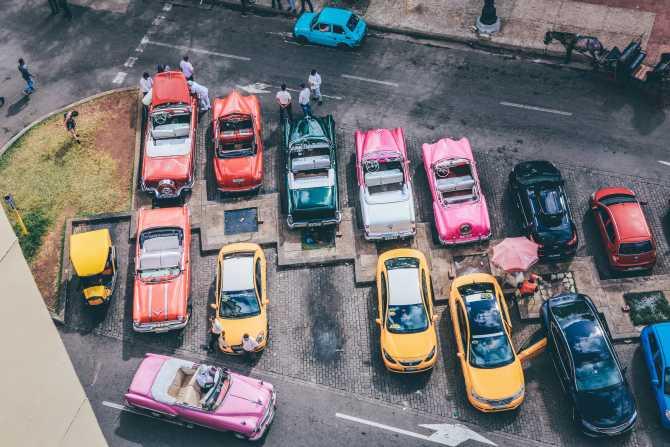 When it comes to cars, rarely does anyone explore the option of leasing the vehicle instead of owning it. But for those who like to change cars every three-four years and don't want the hassle of maintenance and repair, leasing can work out to be a better option.
Leasing offers greater convenience than owning a car. "Depending on the individual's requirement, a leasing company can customise a package that takes care of all the inconveniences that the customer is keen to avoid," says Prashant Puntambekar, commercial director, LeasePlan India.
Once the lease is over, the person returns the vehicle to the leasing company and can take a new one if he wants to. Leasing saves the individual from the hassle of valuing the car and finding a buyer who will purchase it at the desired price.
The convenience of leasing, however, comes at a cost.
If you look at the money paid out of your pocket, owning a car -- even after taking a loan -- will work out to be cheaper in most cases. Also, leasing makes more sense for business owners than for individuals, as the former can get a higher tax deduction if the vehicle is leased for business.
Even as a business owner, before you decide for or against leasing, look at whether you are willing to bear the extra cost for enjoying the convenience.
Lessors look at financial health, too
A lease gives you the right to use a vehicle for a pre-determined tenure and distance against the payment of a monthly fixed lease rental. Leasing companies say that the majority of customers typically opt for a lease of three-four years.
The lease contract can also vary depending on the customer's needs. If you want the leasing company to take care of maintenance, repair, and insurance, you need to sign an operation lease.
In this case, the individual needs to pay just for the fuel, and in some cases, for consumables, like changing the tyres when they are worn out. The alternative is a financial lease, which is preferred by many corporates when they provide their employees with a vehicle.
Here, the individual bears all the costs and when the lease expires, buys the car from the lessor.
When giving a car on lease, the leasing company doesn't take a security deposit or any down payment. But it does look at the financial health of the customer or his business.
The customer needs to submit Know Your Customer (KYC) documents, financial statements, tax returns, and so on, for the leasing company to evaluate his creditworthiness.
In certain cases, a lessor may even ask for a bank guarantee if the customer doesn't meet its criteria.
Evaluate loan versus leasing
If you are planning to buy a car costing around Rs 730,000, the lease rental in a city such as Mumbai will be around Rs 19,200. This will be a four-year lease with a cap of 60,000 kilometres a year. If you drive over the pre-decided limit, you will be charged extra.
If you take the same car on loan of 9 per cent for four years, you will need to give 15 per cent as down payment, which comes to around Rs 109,500. On the 85 per cent loan, your EMI will be around Rs 15,441.
In case of a lease, your total outgo in four years will be Rs 921,600. In case of a loan, it comes to Rs 850,668. In case of a loan, however, you will spend more on insurance, maintenance and repair, but will also get to keep the vehicle at the end of the four-year tenure.
Leasing works like a loan
Just as an individual pays equated monthly instalments (EMI) on a loan, he needs to pay a monthly rental in case of leasing. Some business owners prefer leasing as it doesn't require a down payment, which frees up their cash flow.
The lease rental is calculated based on a residual value-based funding, which is the cost of the car once it is used for a specific duration.
Residual value is estimated based on various factors such as car model, the city of registration, tenure, kilometres, and so on.
"The key factors in determining the leasing price are the tenure of lease and the annual usage. The higher the tenure and distance travelled in a year, the higher will be the lease rental, and vice versa. Before anyone buys, he should roughly estimate his usage," says Snigdha Bhuia, vice president–operation, Mynewcar.in, whose website has partnered with manufacturers and leasing companies to help buyers choose the right option.
Higher tax deduction in business
When you take a car on lease for business, the entire money paid as rental can be claimed as deduction. "In case of a car bought on a loan, the business owner can claim depreciation and only the interest portion of auto loan as deduction. Also, the money spent on maintenance, repair, insurance and fuel can be claimed as deduction," says Kuldip Kumar, partner and leader for personal tax at PwC India.
But don't let taxation be the sole reason for taking a car on lease. Evaluate the difference between taking a car on lease and buying one outright, taking into account both cost and convenience.
Photograph: Nick Karvounis/Unsplash