There is a large population standing outside the coverage of primary healthcare, says Praveen Gupta of Raheja QBE.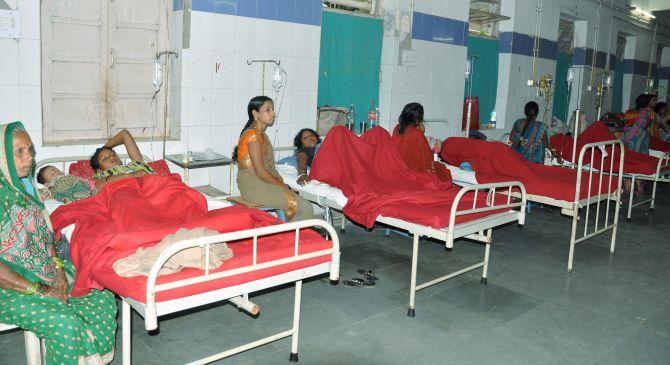 The non-life segment of the insurance industry is suddenly all over the place.
The proposed national health insurance scheme announced in Budget FY2018-19 is only the largest news from the sector.
In this context, industry leaders like Praveen Gupta, below, chief executive officer of Raheja QBE, possibly India's only boutique insurance company, have their point of view.
Edited excerpts from an interview with Subhomoy Bhattacharjee:
Straight off, how do you respond to the health scheme announced in the Budget?
I feel it is worth pursuing. There is a large population standing outside the coverage of primary healthcare. The universal role of the government to provide health services has not happened as yet. So, this offer of privately-run healthcare, I think, is a welcome, but interim measure.
It is great that the government has recognised this challenge. It is a starting point. Let us see how well we can bring it up from hereon.
You also had a long innings with New India Assurance. What's your response to the Government of India's plans to merge the other three PSU general insurers?
When these companies were created as part of the GoI's nationalisation, it was expected they would provide the necessary competition to expand general insurance coverage in the country. That has not happened fully. Rather, the competition among them is hurting them further.
Sure, there are challenges to merge them, but I believe it will consolidate the market and create incentives for synergy among others.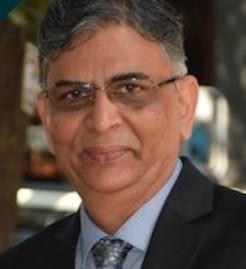 Unlike many sectors, the general insurance sector does not seem to have been hit adversely by 2017? What could be the reasons?
An apparently benign year, but let us do a reality check. The market NCOR (net combined operating ratio) remains way above 100. The frequency and severity of catastrophe losses are increasing. There is a wide variance between economic and insured losses. Within income, we notice investment yield went down in the year and was buoyed by the equity markets.
In short, the 'profitability' of the portfolio indicates reserving might require more attention in 2018.
Year 2017 also saw some unusual developments in the Indian corporate sector -- you have commented on one of those, the Tata boardroom battle, but there have been others as well. Do they increase the risk bucket for insurers?
Indeed. Let us look at the D&O or management liability area in general. Thanks significantly to the Companies Act, 2013, the responsibilities of corporates have gone up manifold.
Very broadly, not regulatory issues alone, employment practices and the rapidly rising legal expenses as well. It is anybody's guess as to where and when the first class action will emanate from. Independent directors are beginning to feel the heat. Boards are becoming increasingly vulnerable -- yet the D&O offering has commoditised.
Not a good portent for insurers' balance sheets at all. The risk bucket is growing, but the premium pool, instead of proportionately growing, is shrinking.
Speaking of boardrooms, you have been a long-time advocate of adding to gender diversity in the industry. To what extent has the general insurance sector adopted these principles in its practice?
Whether listed or not, all insurers ought to have one woman independent director on their boards. That is just the starting point. We need to see more women at all levels of the industry across the entire spectrum. This was one of the key messages of the Chartered Insurance Institute's 'HeForShe' initiative at the DiveIn event in Mumbai, last October. Diversity goes beyond gender.
The insurance industry ought to be a microcosm of the universe it operates in. India epitomises unity in diversity, but as an industry, like many markets, we are our own version of the 'Old Boy's Club'.
India plans to position itself as a regional hub for the insurance market in South Asia. You have watched the Chinese insurance market closely for long, and they also seem to have similar ambitions.
The Cultural Revolution in China had demolished its insurance industry. Yet thanks to private ownership of property and the economic boom, China is today the world's third-largest insurance market. Ping An has emerged as the number one global insurer, ahead of Allianz and Axa.
Massive investments in the form of OBOR (One Belt, One Road initiative) and other infrastructure projects financed by them will see large inflows of reinsurance back into China. There is quite a lot of catching up for us to do.
I believe there is a strong case for the two countries to work face-to-face, rather than with their backs to each other.
Image used only for representational purpose. Photograph: PTI Photo.