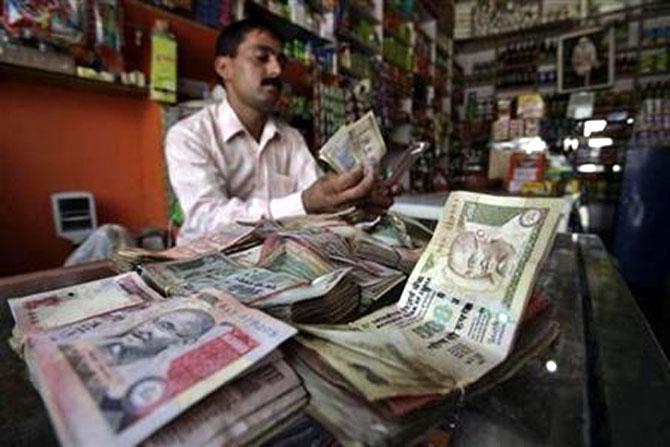 Budget Provisions
Non-banking financial companies shall be eligible for deduction to the extent of 5% of its income in respect of provision for bad and doubtful debts (NPAs).
FDI will be allowed beyond the 18 specified NBFC activities in the automatic route in other activities which are regulated by financial sector regulators.
To augment infrastructure spending further, Government will permit mobilization of additional finances to the extent of Rs 31300 crore by NHAI, PFC, REC, IREDA, NABARD and Inland Water Authority through raising of Bonds during 2016-17.
The Pradhan Mantri Mudra Yojana (PMMY) was launched for the benefit of bottom of the pyramid entrepreneurs. Banks and NBFC-MFIs have reported that the amount sanctioned under PMMY had reached about Rs 1 lakh crore to over 2.5 crore borrowers by early February 2016, while the target next year is raised to Rs 1,80,000 crore.
Investment limit for foreign entities in Indian stock exchanges will be enhanced from 5 to 15% on par with domestic institutions.
Its proposed to provide additional options to banking companies and financial institutions, including non-banking financial companies, for reversal of input tax credits with respect to non-taxable services provided by them by way of extending deposits, loans and advances with effect from 1 April 2016.
The first home buyers is given deduction for additional interest of Rs 50,000 per annum for loans up to Rs 35 lakh sanctioned during the next financial year, provided the value of the house does not exceed Rs 50 lakh.
Its proposed to make necessary amendments in the SARFAESI Act 2002 to enable the sponsor of an Asset Reconstruction Companies (ARCs) to hold up to 100% stake in the ARC and permit non-institutional investors to invest in Securitization Receipts.
100% FDI in Asset Reconstruction Companies (ARCs) will be permitted through automatic route. Foreign Portfolio Investors (FPIs) will be allowed up to 100% of each tranche in securities receipts issued by ARCs subject to sectoral caps.
In order to get more investment in Asset Reconstruction Companies (ARCs) which play a very important role in resolution of bad debts, its proposed to provide complete pass through of income-tax to securitization trusts including trusts of ARCs. The income will be taxed in the hands of the investors instead of the trust. However, the trust will be liable to deduct tax at source.
Stocks to watch
Axis Bank, ICICI Bank, HDFC Bank, Indusind Bank, Federal Bank, State Bank of India
Outlook
The Union Budget 2016-17 has cheered the NBFC sector by offering 5% deduction in respect of provision for bad and doubtful debts and full-filled the long standing demand. Hitherto, NBFCs were not allowed deduction under Income tax Act for NPA provisions. The boost to housing sector would be benefit the housing finance companies. Meanwhile, the move to hike foreign investment limit in Indian stock exchanges will improve competitiveness of stock exchanges and speed up adoption of technology and global practices. The move to strengthen ARCs would be strongly benefit them, allowing them to raise more capital and funds.