Now, you don't have to worry about the kids when you discuss your finances with the relationship manager at your bank branch.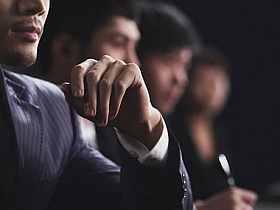 Private lenders like Federal Bank and Axis Bank have set up branches that have special areas for children, with books, toys and video games to keep them engaged while their parents are busy doing banking transactions.

Other lenders like ICICI Bank, HDFC Bank and YES Bank have dedicated conference rooms at select branches to allow high networth individuals (HNIs) conduct private meetings with their suppliers and business associates.

According to bankers, while wealthy individuals rarely visit branches for usual banking transactions, they expect attention and customised services when they come to bank branches.

Hence, private sector banks have started offering these facilities in many of their branches.

For instance, Federal Bank's new branch in Thiruvalla, Kochi, has a 'play area' for children. "This branch is located in an area where we have a high density of non-resident clients. When these customers come to our branches, they often bring
their children with them. Hence, we decided to have a play area for the kids on the branch premises," Shyam Srinivasan, managing director and chief executive of Federal Bank, said.
Axis Bank, the third largest private bank in the country, is also offering a dedicated area for children in their so called 'priority branches', senior officials of the bank said.
The Kerala-based bank, which now has 1,000 branches in the country, is also looking to attract the young generation and has set up a specialised branch in St Mark's Road, Bangalore.
"We want to have a Starbucks or Café Coffee Day type crowd in this branch. It has all the modern amenities and is targeted at the young salaried employees," Srinivasan said.
Bankers said many of their affluent clients are based in smaller cities and do not have their own office in big metros like Mumbai.
"They often visit Mumbai to meet the local supplier or business associate. Instead of going to a hotel, they can use a conference room in our bank branch for these meetings. It strengthens our relationship with the client," said a banker with a large private bank.
Banking no longer seems to be the only activity in bank branches.