He says that while 30 per cent of parts must be locally sourced, the supply doesn't yet exist in India to support that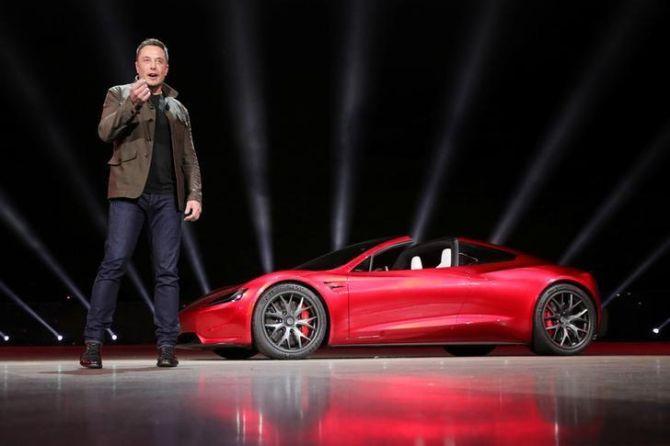 After four days and innumerable questions on why India was missing from Silicon Valley-based Tesla Motor's global plans, founder and CEO Elon Musk broke his silence on social network Twitter saying that the regulations existing in the country were not conducive for the electric carmaker to do business here.
On May 26, Musk had Tweeted a map of the world showing every location where the company either already has or will install its superchargers (charging stations) signifying where it was selling its cars.
As not a single location in India got a mention in the list shared by Musk, it caught the attention of several Twitterati who questioned Musk on it.
"Would love to be in India. Some challenging government regulations, unfortunately. Deepak Ahuja, our CFO, is from India. Tesla will be there as soon as he believes we should," Musk tweeted on Wednesday, in response to a question.
Musk, who is a voracious user of Twitter, has on several occasions in the past made hints at the company's willingness to come to India. He even suggested that it would be more beneficial to build a Gigafactory (giant lithium-ion battery factory) in the country than setting up a plant to build Tesla cars here.
However, after heightening interest and even opening orders of the company's most affordable Model 3 sedan in India in April 2016, Musk last year said that the company's local sourcing norms for single brand retail were keeping the company out.
"Maybe I'm misinformed, but I was told that 30 per cent of parts must be locally sourced and the supply doesn't yet exist in India to support that," Musk tweeted in May last year.
Tesla as a company does not just manufacture cars and the batteries that go in them, but also controls the retail and after-sales part of the business.
Even outside its home market the US, it has owned and maintained dealerships by itself, which in India will make it a single brand retailer.
Current norms in the country state that brands have to source at least 30 per cent of their goods (or components) locally in order to open their own stores.
This is seen as a way to protect the interests of local brands and promote local manufacturing as well.
It isn't clear how Tesla will service the customers from India from whom it collected the $1,000 booking amount for its Model 3 sedan.
Users from India are no longer being allowed to book Tesla cars, pointing to the company going back on its plan to launch in India, which Musk in the past had said could happen sometime in mid-2017.
Who is Deepak Ahuja?
Deepak Ahuja is a seasoned automobile industry executive, currently chief financial officer (CFO) of Tesla Motors.
He has held the position since March 2017 but had served in the same position between 2008 and 2015, leading the charge to take Tesla public in 2010.
A graduate of Banaras Hindu University's technology wing (now Indian Institute of Technology–Varanasi) in 1985, he went on to get a management degree from Carnegie Mellon in the US.
He worked with the Ford Motor Company for a little over 15 years in several roles, including CFO of Ford South Africa.
Elon Musk got Ahuja to join Tesla in 2006, after promising to be building something that would shake up the automotive industry.
At Tesla, one of his jobs is to oversee its expansion beyond the US and Europe, especially into Asia.
Photograph: Reuters