Eyes investments of Rs 31,000 cr in research and manufacturing of electric vehicles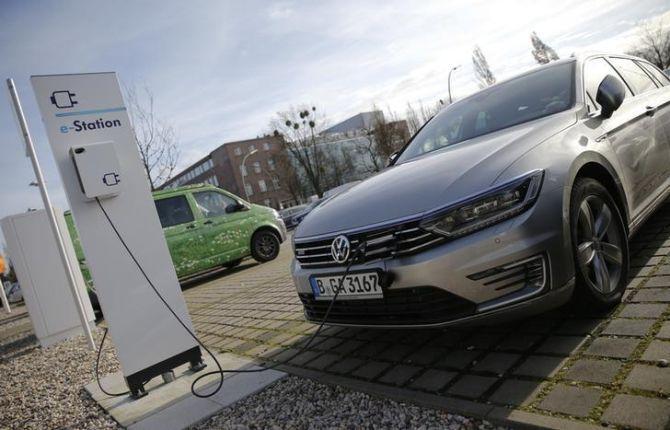 Karnataka is looking to attract investments to the tune of Rs 31,000 crore (Rs 310 billion) from companies looking at research and development (R&D), and manufacturing of electric vehicles (EVs) in the state, at a time when the Centre is using a heavy hand to force automakers to switch to green technology.
Karnataka is the first state to roll out an Electric Vehicle and Energy Storage Policy that looks not only at boosting sales of EVs, but also setting up charging infrastructure and special manufacturing zones.
"I am sure this policy would be a game-changer in the industry and will be a model for other states. Our real work starts now, focusing on developing a ready ecosystem for a vibrant EV sector in the state," said R V Deshpande, Karnataka's industries minister.
The state estimates that it will be able to create employment for 55,000 individuals over the next few years through the EV industry. One of the top mandates for Karnataka's policy is to set up EV manufacturing zones along with facilities for testing that can be used even by start-ups.
Karnataka already has a fledgling ecosystem for supporting electric mobility, thanks to some of the early movers such as Chetan Maini, the founder of Reva.
Apart from India's only electric car manufacturer Mahindra Electric, the state is also home to one of the most promising electric mobility start-ups Ather Energy.
Apart from manufacturers, Karnataka is also home to component makers such as Bosch and Delphi, which have begun preparing for India's electrification drive.
Bosch has already announced its plans to supply manufacturers of electric two- and three-wheelers with motors, control units, battery packs and other ancillaries within the next 12 months.
The company's R&D unit in Bengaluru has been working on electrification solutions since early 2016, drawing on decades of research from its headquarters in Germany.
Karnataka's policy also asks for the creation of a special purpose vehicle that will involve civic agencies, state transport and energy companies, and its renewable energy and industrial boards for the creation of charging infrastructure within the state.
The state will also mandate installation of charging units in all highrise buildings, malls, information technology (IT) parks, and apartment complexes.
While states such as Delhi have looked at the use of subsidies to boost sales of EVs to counter its growing pollution problem, Karnataka is taking a much more holistic approach of supporting research, manufacturing of vehicles and charging infra, apart from looking at ways of getting EVs on the ground.
After claiming the titles of IT capital and start-up capital of the country, Karnataka is now hoping to become the EV capital of India.
The state's Cabinet approved the new policy, which has a vision "to make Karnataka, a preferred investment destination for manufacturing of EVs".
Charged Up
Karnataka is the first state to roll out an Electric Vehicle and Energy Storage Policy that looks not only at boosting sales of EVs, but also setting up charging infra and special manufacturing zones
The state estimates that it will be able to create employment for 55,000 individuals over the next few years through the EV industry
One of the top mandates for Karnataka's policy is to set up EV manufacturing zones along with facilities for testing that can be used even by start-ups
Photograph: Fabrizio Bensch/Reuters