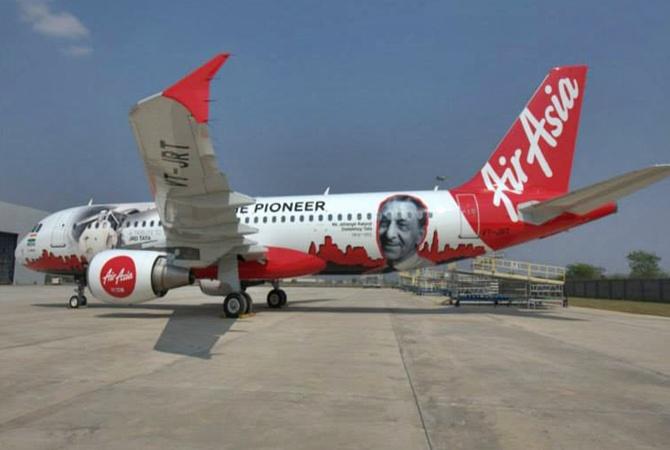 AirAsia CEO Tony Fernandes on Saturday criticised the '5/20 rule' in India that mandates a domestic carrier to be five-year-old and have a fleet of 20 aircraft being allowed to fly on international routes.
Fernandes told reporters that he has not seen such a rule anywhere else in the world. "It (the rule) would mean less economic activity as aviation has been a key growth generator for other countries like Singapore and Dubai."
He said Indian aviation sector needs much more investment and more entrants.
"Airlines have been inefficient in India but I don't think we should be punished for 2-3 airlines making losses. World over aviation profits are on a high".
Without referring to some domestic airlines who are opposing the 5/20 restriction being lifted, Fernandes said, "AirASia will fight those who try to protect the status quo by lobbying for antiquated rules. Indian people must be put first before those who just lobby to protect their own bottom line as opposed to competing."
"Air Asia is all about daring to dream and our dream is to further elevate Indian aviation by introducing lower fares, providing more choice and creating jobs," Fernandes added.
Mittu Chandilya, CEO of AirAsia India, established in 2013 as a joint venture between Tata Sons Ltd, Telestra Tradeplace and AirAsia, said it currently has four aircraft, including the one unveiled on Saturday.
"We (AirAsia India) will hopefully add the fifth one in three weeks," he said, adding "we will be profitable from the 6th plane onwards...hopefully this year."
Chandilya said their focus is on tier-2 markets in the country and on routes that are less-connected.