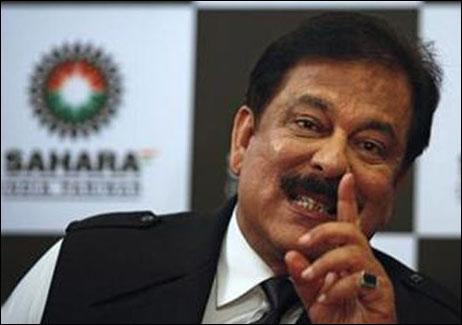 SC tells regulator to undertake nationwide sale of group's real estate properties; consultants say process could take months
The Supreme Court on Tuesday put the capital and commodity markets regulator in a spot.
It asked the Securities and Exchange Board of India to do something the latter has never tried before, asking it to undertake a nationwide sale of real estate properties of the controversy-ridden Sahara group of companies.
According to details given before the SC in 2013, the exercise could involve 86 properties in 71 cities, covering a total area of 7,161 acres.
As many as 3,268 title deeds in Sebi's possession would undergo scrutiny and be prepared for sale.
CRACKING THE CODE
1,747 acres in Pomgaon and Kumheri villages in Maharashtra could be key assets
These properties were valued at around Rs 11,000 crore in December 2013
Consultants say process very complex
Sebi will take strength from massive verification process it undertook before
Sahara might offer assistance/inputs
Support from court would be crucial if disputes arise.
Sebi sources told Business Standard it had no internal mechanism to manage sale or auctions at this scale.
The court has suggested an external agency be appointed for the task; hence, Sebi officials might not have to engage directly, in the initial stages.
"Sebi will also have to take the help of outside agencies to dispose of Sahara property.
"Verifying title deeds is likely to be the biggest challenge. Sebi will soon finalise the roadmap for managing this task," the source added.
The SC has allowed a fee for the agency and other expenses linked to the sale to be recovered from the money already deposited by Sahara.
It could also take the guidance of retired judge B N Agarwal, who will monitor the whole process.
'How can we?'
This was not the first time the court proposed such a move.
Several times in past hearings, Sebi counsels had expressed inability to take this up, saying the regulator neither had the expertise or the resources for such a task.
Even during Tuesday's hearing, Sebi counsel Arvind Datar suggested "Sahara being a real estate player itself is better placed to execute the task", and that they should sell these and remit the money due.
The regulator also appeared more inclined to pursue the official receiver route.
However, on Tuesday, the bench headed by the chief justice, T S Thakur, was in a mood to persuade a bit more, finally making Sebi agree.
A combination of factors, including the inability to sell expressed by Sahara, the continuing delay in enforcement of the court's orders to deposit the dues, and group's chief Subrata Roy's incarceration, now entering its third year, seem to have tipped the scales.
Roy is lodged in the capital's Tihar jail since March 2014, for not complying with the apex court's August 2012 order.
This had directed two group entities, Sahara Real Estate Corporation and Sahara Housing Investment Corporation, to repay Rs 24,029 crore raised from 29.6 million investors, along with annual interest of 15 per cent.
The dues have swelled to nearly Rs 40,000 crore, according to Sebi calculations.
Ahead

A senior executive with an international realty consultant said the process needs to proceed in two or three stages. First, the value of each of these properties needs to be assessed. Then, the process of sale or auction.
"All properties cannot be sold overnight. Not only the number; some properties might be special and need detailed due-diligence and negotiations," the consultant said.
Sources close to the Sahara group indicated while the group would be ready to help with any inputs or assistance required in the sale process, Sebi was clearly in the "driver's seat".
They recalled an earlier instance where the regulator had not made use of 50 executives it had offered for assistance.
Earlier

Sebi is not a stranger to such uphill tasks, especially in this six-year-old case.
In March 2014, the regulator had told the court it had cracked the maze of 127 truckloads of documents given over by Sahara.
"For one year, 600 people have worked day and night and the task is complete," Sebi had said.
The group had handed over 30.4 million application forms and 22 mn refund vouchers in those truckloads, jumbled in different cartons.
Sebi bought 200-odd scanners. It employed 200 people in three daily shifts to scan all the documents and assign a control number.
"Today, we are in a position to say if we give the control number, both the form and refund voucher would come out," it had said in 2014.
The task

The present task is not as voluminous, if far more complex. The consultant quoted earlier said: "It could take months."
According to Sahara, land parcels totaling 1,747 acres in Pomgaon and Kumheri villages near its Aamby Valley project (Pune district) form the biggest chunk of the properties submitted to Sebi.
These parcels were estimated to be worth Rs 11,000 crore, at December 2013 prices. Disposal of this chunk alone would mean half of Sebi's task is complete.
Faridabad, Noida, Muzzafarnagar and Haridwar account for another Rs 1,200 crore, according to the 2013 estimates.
Sebi might go for liquidation of these big assets initially, consultants opined.
These properties together account for a little over 60 per cent of the Rs 20,000 crore these title deeds are estimated to be worth.
The 71 locations included other places such as Ajmer, Aligarh, Kanpur, Jhansi, Kochi, Coimbatore and Tiruchi.
Apart from the commercial aspects, due- diligence of these title deeds, which number over 3,000, could be tricky. "There could be encumbrances, power of attorneys and other complications.
It is also possible that some of these owners come forward (with objections).
In that case, the court should sanitise these properties to ensure the buyer gets a clear title," the consultant added.
Where SC needed
Problems had surfaced in two large deals sanctioned by the court for properties in Choma village, near Gurgaon, and Vasai near Mumbai.
In the 185-acre Choma property, Divine Infra Solutions, the buyer, had alleged Sahara did not offer a contiguous stretch of land as agreed earlier.
It finally paid the dues after the SC directed personal appearance of directors.

Similarly, Sai Rydam Realtors cited issues in development potential of the 270-acre Vasai property, delaying payment of dues of Rs 981 crore.
On Tuesday, the court directed appearance of Sai Rydam's directors. Such judicial support would be crucial to Sebi's success in Uphill Task-2.
Image: Sahara chief Subrata Roy. Photograph: Reuters