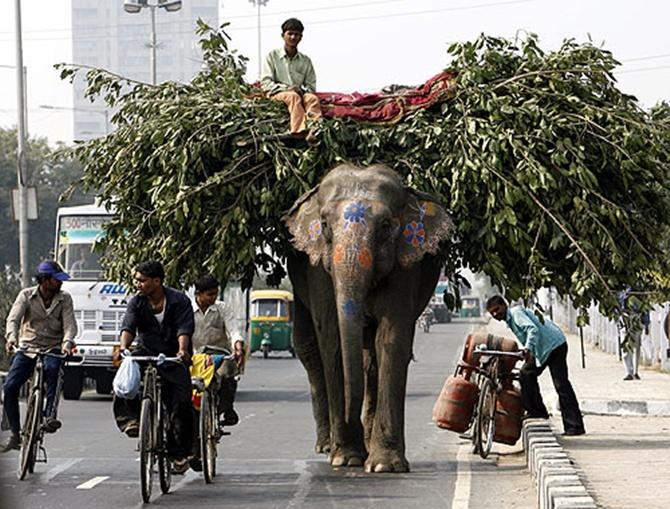 The new figures for India's economy, after the base of the statistics has been considerably rationalised and expanded, have drawn much interest.
The reasons are clear in Table 1. Gross value added (the earlier measure of gross domestic product) has risen 6.6 per cent in 2013-14 instead of being under 5 per cent, as earlier thought.

And GDP itself grew at nearly 7 per cent.

More interestingly, gross fixed capital formation also grew - in the midst of an investment freeze - and the imports of goods crashed, not normally associated with a growth period.
Table 2 examines the gross capital formation a little more closely. While it did indeed fall as a percentage of output over the past three complete financial years, in some sectors it showed an increase.
What about the growth of specific sectors? Table 3 shows that manufacturing apparently grew at over 5 per cent in both previous years.

Further, that growth was steady across components like textiles, metal products and machinery in 2013-14. Services, including trade and communications, showed growth in the same year.
Table 4 shows how the economy is divided into various activities. It turns out that manufacturing is almost 18 per cent of output, much higher than originally thought.