'Quality of management, corporate governance, allocation of capital, full disclosures should form the basis to decide investing in a particular stock.'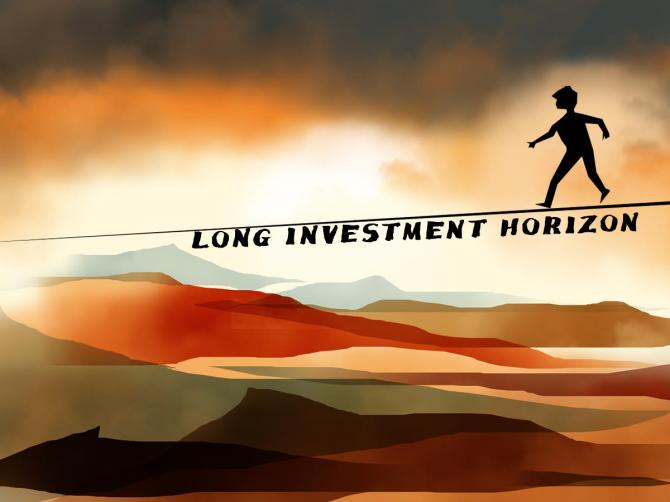 As the markets continue their journey north into unchartered territory, Prakash Kacholia, bottom, managing director, Emkay Global Financial Services, tells Puneet Wadhwa that investors may get better opportunities in mid- and small-caps going ahead.
Are the markets being overoptimistic on the economic conditions and the vaccine?
The inflow of over Rs 60,000 crore of funds into the Indian markets from foreign portfolio investors in November would defy all moods.
A reversal in FPI inflows can halt the rally.
The trailing price-to-earnings (P/E) ratio of Nifty is 37.20, compared to the historical average of around 21.
Global market capitalisation has crossed $100 trillion for the first time, and in a year when everything looked gloomy.
Fear of missing out on the market rally is overshadowing the economic environment.
Where do you see opportunities in the current market?
I would like to be overweight on the BFSI (banking, financial services and insurance), information technology, pharma & health care, agro and specialty chemicals and auto ancillary sectors.
The real estate sector, which was a laggard for a few years, has suddenly seen an increase in the number of transactions in the last six months.
India could see a huge transformation in many sectors after the announcement of the production-linked incentive scheme.
One should be selective while investing as far as ESG (environmental, social and corporate governance) norms are concerned, so that the quality of the company one is investing into is secured.
Where do you suggest investors look for opportunities -- mid, small-caps or the large-caps?
The large-caps have moved up quite fast thus far in 2020 and mid-and small-caps are catching up.
Investors may get relatively better opportunities in mid- and small-caps going ahead.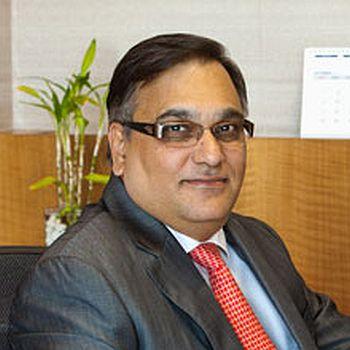 That said, they should not lose sight of the fact that it is quality stocks, irrespective of market-cap, that should be made a part of the long-term investment portfolio.
Quality of management, corporate governance, allocation of capital, full disclosures should form the basis to decide investing in a particular stock.
Do you expect money to move out of classic defensive plays and go into sectors that have not done well, especially cyclicals?
While sectoral rotation in the equity markets is a reality, the recent surge in pharma and IT was enabled by peculiar economic conditions, which have been in existence, especially in the post-pandemic outbreak.
But the investor migration into IT and pharma is going to stay for a while.
Factors that have propelled them into a higher level of investor preference are more fundamental.
What is scaring domestic institutions away? What are FPIs's key concerns?
Domestic investors after seeing the rout in March would naturally be tempted to book profits on their tactical positions.
Hence, it is quite rational to see local investors being more cautious.
Also, muted monthly equity inflows in mutual funds and redemptions have kept domestic mutual funds away.
Rising US treasury yields, higher inflation in India, and reversal of the domestic liquidity cycle are factors which may bring about changes in investment preferences of foreign investors.
How concerned are the markets with the outlook for macros?
The macro variables present a difficult picture, if not an uncertain one.
Inflation could be a challenge with the rising prices of steel, cement, and various commodities.
Inflation is well above the Reserve Bank of India's threshold of 6 per cent.
About fiscal deficit, it is as clear as daylight the fiscal prudence norms will not be met, and they will be breached this financial year.
But the government will not be at fault for this by anyone because of the peculiar economic conditions that have been witnessed throughout the year.
What are the chances that the market rally fizzles out after the Budget?
The Budget is important.
What the market would be watching is the glide path towards normalisation, which may well be there in the ensuing Budget.
The government's plan to shore up revenues, including by borrowings, will be carefully watched as those will have consequences on the level of interest rates.
How should investors approach the financial sector now?
Banks seem to have provided for most of the non-performing assets and are focusing on credit growth.
The government has infused a good amount of capital in most PSBs to meet capital adequacy norms, and they seem to be a dark horse from an investor's perspective.
As the economic cycle turns, the demand for funds is expected to pick up, too.
All this should augur well for the sector.