'Our liquidity is strong for the next 15-20 days.'
'But if the situation worsens drastically, then we will have to think about laying off people.'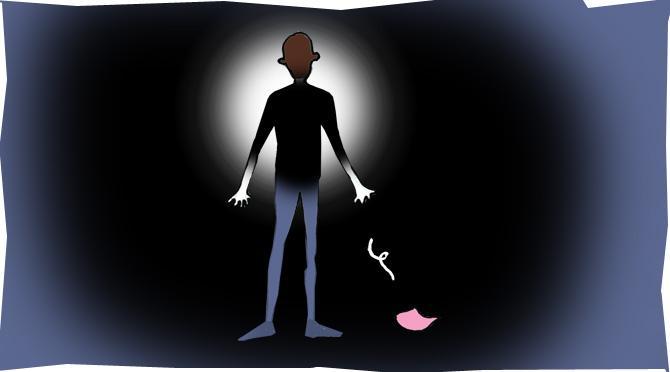 Lokendra Ranawat, CEO, WoodenStreet, a furniture and home decor company that has online and offline presence, presents a grim picture of how start-ups like his are holding their chin over the water as they fight a tough economic environment that the coronavirus pandemic has wrought in its wake and brought the global economic engine almost to a standstill.
"The government needs to take some strong measures not only for start-ups, but for all economic agents who are under stress due to the coronavirus pandemic," Ranawat tells Prasanna D Zore/Rediff.com.
Could you tell us about your start-up venture and what are the challenges you are facing right now as an entrepreneur as well as a startup company?
The coronavirus epidemic is affecting, in some way or other, all the companies in India. The impact is different on different companies depending on the nature of businesses they carry, and how they are directly connected with this epidemic.
Talking about our venture WoodenStreet, we are an online company that sells furniture and home decor online. So, being an e-commerce company we also have experience stores across 25 cities.
Furniture is something from which customers like to get a touch and feel experience before making a decision; they sit on the furniture, feel the comfort and then they decide whether they will buy it or not.
Talking about the impact of covid-19 on our business, the online traffic has not gone down; in fact it has increased because most of the people are working from home.
While the browsing has increased, footfalls at our experience stores have drastically gone down because people are not venturing out to maintain social distancing.
Consequently, decision making is getting delayed because customers feel that now that they have seen it online, let's postpone our purchases for the next ten days.
As of today, we have seen at least 10 to 15 per cent downfall in our order book and it might shrink further if this pandemic spreads.
Buying furniture and lifestyle is not people's priority right now; people are more focused on buying hygiene products, medicines and food; they are browsing the net for getting updates on coronavirus.
Apart from sales, the other critical factor for our business is the supply chain. Most residential societies, out of health concerns, are not allowing outside vehicles carrying furniture into their premises. We have faced this challenge in some societies in Bengaluru and Mumbai.
Even customers are asking for deliveries that were currently due to be postponed to next week or after 15 days. They are also trying to avoid carpenters, delivery people and installations teams that visit their homes.
How are you trying to overcome these challenges?
If people are not trying to come to experience our furniture, we can't do anything. We are trying to convince more customers on the phone; we are trying to share more online videos which can help them decide. So, obviously that convincing part on phone we have increased.
Regarding he supply chain and delivery, we have provided masks and sanitisers to all our delivery people.
Our customers should feel confident that our people are maintaining hygiene when they go for delivery and installation. We are also talking to office bearers at residential societies to build their confidence in our delivery people's hygiene.
But honestly we are not 100 per cent prepared for this kind of situation in such short span of time. Whatever we can do we are doing; only our sales and operations team is working and we are also allowing our employees to work from home.
We have started working in batches; we tried with our marketing team and our sales team. We are not having a laptop culture and our organisation is or more or less just desktops; whatever laptops we have in spare, we have given it to our employees. We have also installed VPN software on the private laptops. So, in that way we are trying to control the situation.
While we are managing the situation right now, I am not sure how we would respond if things go worse after 15 days and these problems persist for a month or two.
Are you planning to cut down on employee costs by laying off people?
It completely depends on what happens after 15 days. Thankfully, we are we are not a big loss-making company like other start-ups. We have liquidity and we can sustain for at least next 15 days without cutting short on our resources. And anyways, we have not over-hired people; we don't have people on the bench. So, we are not worried about that.
The only thing is that we have definitely stopped hiring new people; all our expansion plans have been put on hold; those who we have already hired and were planning to join us immediately have been asked to join us after 15, 20 days or so.
We recently hired 15 people and they have been asked to join us two weeks later. Their joining date has been extended.
Our training module has been stopped right now. And as we are promoting work from home culture this training will be given at home.
As of today, our total annual turnover is Rs 50 crore and our employee strength is 300 people.
What measures do you feel can the government take to ease the pain of entrepreneurs like you?
The government needs to take some strong measures not only for start-ups, but for all economic agents who are under stress due to the coronavirus pandemic.
For businesses like us, the GST rates are really high at 18 per cent. So, if the GST rate is slashed to 12 per cent it will be a breather for businesses like us. It will help us tide over some of the losses that we are likely to suffer in the days ahead because of this pandemic.
Like the UK government, the Indian government cam also offer loans at reasonable rates to the MSME sector to tide over their liquidity and working capital requirements.
These steps can help build lot of confidence in the system.
Our liquidity condition is strong enough to take care of our expenses for the next 15, 20 days. But if the situation worsens drastically from there, then definitely we will have to think about laying off people because we have to pay salaries and other bare necessary expenditure to keep the business going.
And being a start-up, we don't have cash that can sustain us for next four or five months.
At that time, we will have to think about our non-core activities; we may have to ask some of our people to leave.
What's the median average salary at WoodenStreet?
Our median average salary is between Rs 30,000 to Rs 35,000 per month, and we have 300 people to take care of.
In the worst case scenario as per our emergency plan, we will have to layoff at least 40 to 50 employees from non-core areas.
So, suppose we have around 10 content writers, we might reduce them to six; if our sales team has 36 people now, we might reduce it to 20.
This is something which might happen in the worst case scenario.
But if things become normal and we witness a spike in our business, all our expansion plans will be rolled out equally quickly.
Right now, our sales are affected by 10 per cent.
As a CEO of a start-up, what is your advice to employees who are still working but face a layoff from their jobs?
This is a tough situation. Employees should understand their employers are definitely going through a harrowing time.
Employees should understand that work from home is not something like a holiday package. You must work as hard from home as you do while at work.
We just had an open session with all our employees and we explained to them the precarious situation that most businesses are right now and how much discipline and hard work is required from all of us to tide over the looming crisis.
If employees are not able to support us at this time, then at the end of the day they are the people who are going to suffer.
So, if in a disciplined way, if everybody is going to put efforts I think we can come out of this situation pretty good.